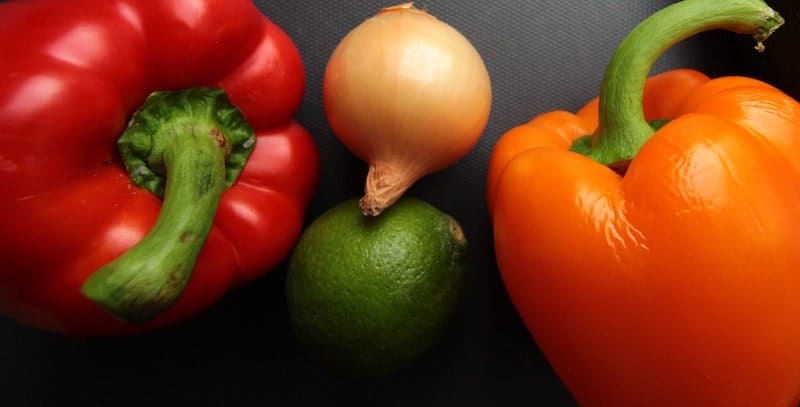 Fitness Camp Recipe of the Week
Wondering what to fix for dinner tonight?  Here's one of our fitness camp recipes that was a huge hit last week.  Give it a try and let us know how you liked it!
Ingredients:
2 lb. chicken breast sliced into thin strips
2 tbsp. lime juice
2 tsp cumin
1 tsp chili powder
1 tsp garlic powder
1 tsp sea salt
1 tsp paprika
1 tsp ground coriander
1/2 tsp black pepper
2 tbsp. avocado oil
1 large white or yellow onion sliced 1 red bell pepper seeded and sliced
1 yellow or green bell pepper seeded and sliced
1 tbsp. chopped cilantro for garnish, optional
1 avocado sliced, for garnish, optional
2 limes quartered, for garnish, optional
Instructions:
In a large zip lock bag or large bowl, combine the chicken, lime juice, cumin, chili powder, garlic powder, sea salt, paprika, ground coriander, and black pepper. Toss well to combine and coat the chicken in the spice mixture. This can be done ahead of time and refrigerated for up to a few hours or you can cook it right away.
Add the half the oil to a large cast iron skillet and heat over high heat. Add about 1⁄3 of the chicken to the pan and cook for 1 to 2 minutes per side or until it's no longer pink in the middle. Remove the cooked chicken to a bowl and add the next 1⁄3 of the raw chicken, repeating the process until all the chicken is cooked.
Add the remaining half of the oil to the same skillet and decrease the heat to medium- high. Add the onion and bell peppers, stirring constantly until cooked through, about 5 to 7 minutes.
Turn off the heat, and add the cooked chicken back to the skillet for serving. Adjust the seasoning with salt and pepper, then garnish with chopped cilantro, sliced avocado, and lime wedges.
Enjoy!