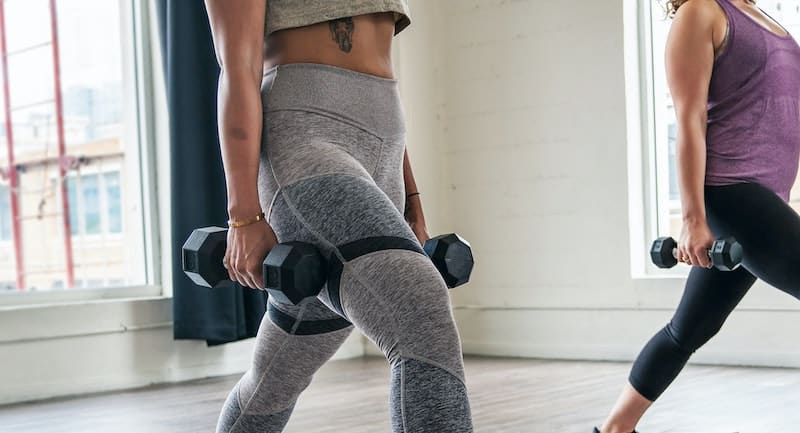 It's that time again, you have a clean slate in front of you, hundreds of days left to create and live your healthiest life.  Happy 2021 friends!! What a wild ride we've been.  Are you feeling ready to shake off the dust from a rough year? How do you begin to feel better after you've gone through so much? That's what all of us want, right?  We want to feel better about ourselves and move forward with confidence and enthusiasm for a brighter future.
A lot of folks are looking into fitness or wellness retreats for 2021 to get the ball rolling.  Some are looking to detox from the digital world, unhealthy food, and built up stress.  Some are wanting to lose the "COVID-15" pounds.  A lot of us just need a reset  to get back on track with a healthy life-style.   Fitness and wellness retreats are a really wonderful option if you have the time and resources to take a break and immerse yourself into wellness 24-7, but what if you just don't have the time or you're not quite ready to travel? We have a few tips to get you motivated with a short term plan.  Heck, you need to start somewhere, right?
WELLNESS RETREAT RESET TIP #1
Most of us do not move enough.  The good news is that regular physical activity is one of the easiest ways to reduce your risk for chronic disease and to improve your quality of life. Exercise has powerful effects on both the body and the mind.  Aside from helping you look better, exercise does a lot more than you think. Studies show that making time for exercise provides some serious mental benefits, regardless of your age or fitness level (yup, this includes everyone from take it easy walkers to marathoners).
Exercise helps your mental health by:
Reducing Stress:One of the most common mental benefits of exercise is stress relief.  Exercise also increases concentrations of norepinephrine, a chemical that can moderate your brain's response to stress.  So go ahead and get sweaty — it can reduce stress and boost your body's ability to deal with existing mental tension.
Boost Your Happiness:Feeling down?  Getting sweaty and felling the burn can be challenging, but it's worth the effort.  Exercise causes your body to produce endorphins, which trigger feelings of happiness.  Working out for just 30 minutes a few times a week can instantly boost your overall mood.
Improve Self-Image:Physical fitness can boost self-esteem and improve positive self-image.  Regardless of weight, gender, or age, exercise can quickly elevate a person's perception of their attractiveness.  Exercise has a great way of reminding yourself what your body is capable of and how much you can really do.  It also is a reminder of how beautiful and strong you are.
Physical activity may also:
Improve your memory and brain function (all age groups).
Protect against many chronic diseases.
Aid in weight management.
Lower blood pressure and improve heart health.
Improve your quality of sleep.
Reduce feelings of anxiety.
Combat cancer-related fatigue.
Improve joint pain and stiffness.
Maintain muscle strength and balance.
Increase life span.
So in a nutshell…GET MOVING.  Think just 30 minutes 3 times a week to start, totally doable, right?!
WELLNESS RETREAT RESET TIP #2 
Clean Up Your Diet (just a little!) Eat breakfast every day, within an hour of getting up.  Eat lean protein and complex carbohydrates (mostly veggies) at every meal. Have two or three servings of healthy fats (olive oil, avocado, nuts) every day. Get fiber, vitamins, nutrients, and enzymes from fresh fruits and vegetables.  Control your portions.  Drink a LOT of water, everyday.
WELLNESS RETREAT RESET TIP #3
Simplify your life.  Declutter your home, donate things you don't love.  Clean up your contact list in your phone, unsubscribe from businesses that flood your inbox.  Unfollow accounts you no longer connect with.  Deep clean your space, make your bed, and you'll automatically feel a sense of accomplishment.
This is a good start!  We encourage you to try these tips and let us know what you think!   More wellness reset tips coming your way next week….Practicing self-care, working mindfulness into your busy schedule, and a couple healthy recipes to try.