Best Decision I've Made For Myself*
Attending Unite Fitness Retreat is the best decision I have made for myself all year. The environment is not focused on quick weight loss, yet that occurs too. The purpose of Unite is to provide you with tools that you can implement into your own lifestyle for lasting weight loss success. The program changed my life in many ways. See Dolly's Full Testimonial
-Dolly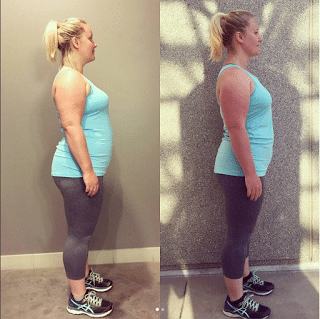 I decided to do something drastic and attend a weight loss retreat. *
I was looking for a controlled diet and controlled atmosphere. The key thing, I wisely decided to do a prolonged period of time at Unite. I looked at other weight loss retreats that were more like glorified spas, this was certainly an experience and an education. See Graham's Full Testimonial
-Graham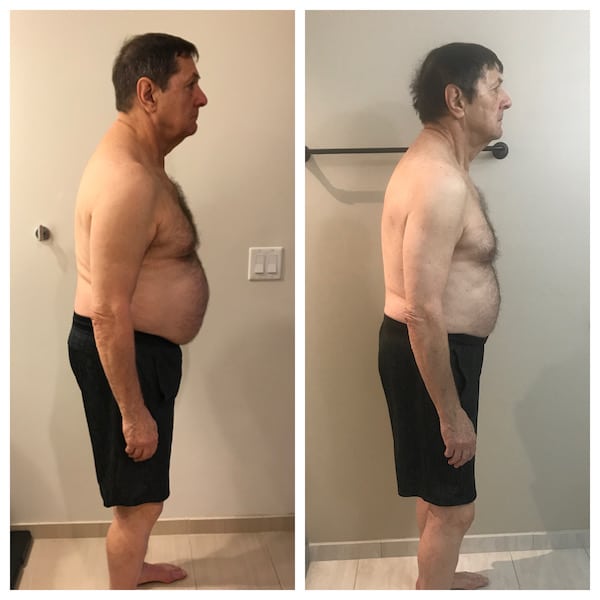 I decided to do something drastic and attend a weight loss retreat. *
I started at 152.0 lbs and by the end of my stay at Unite I was down to 144.0 but even though it was ten pounds of weight loss, the results were INSANE! I gained muscle and lost a ton of inches and body fat.
Even though I wasn't extremely overweight, I was very unhealthy and went from being an athlete to someone who would run out of breath after going up one set of stairs. My confidence was so low, I started avoiding seeing my friends. I just didn't feel like myself and all I wanted was to feel like an athlete again. Needless to say, I left Unite feeling confident (and sexy) again! Even more importantly, I kept up the healthy habit – both food and exercise, which leads me to my update – I'M PREGNANT!
After my initial reaction of pure joy knowing a little miracle is growing inside me, I then thought, "Oh God, all that work and now my body is going to go down the drain again!" But honestly, THANK GOD I went to Unite because it prepared my body for the work it has to do now. And because I was exercising on a regular basis, my doctor has encouraged me to keep working out. She says it's the best thing I can do for my baby.
I'm halfway through my pregnancy now (20 weeks, 1 day) and I hit the gym at least three times a week for almost an hour and a half. I run two miles and lift weights. I also eat clean (with my occasional cheat meals of course). At 20 weeks, I have gained 10lbs (which is exactly the amount my doctor told me I needed to put on), I had ZERO morning sickness, ZERO stretchmarks, and I feel so good. Sometimes I forget I'm pregnant because it's been so smooth.
I know that this would not be the case if it wasn't for Unite. So I just wanted to thank you and your team for not only helping me look and feel better, but more importantly for helping me prepare a healthy body (aka my baby's home) for my baby boy.
Thank you again for everything! -Maricella
Danny Lost 93.5 Pounds in 10 Weeks (at camp)*
Three months home as of today from Unite…still hitting the gym…I can't believe I am still going strong, I don't know where this work ethic came from, but I'll keep it! I've lost a total of 140 pounds so far in 5 1/2 months. Gone from a size 5/6 X to a 3/2 X. I have come a long way on my journey.
Thanks to my friends & coaches at Unite Fitness Retreat and my friends here at Train Boston. I can see the goal line and it is closer than I thought it would be by now and far more than I ever thought it could be. As someone who has struggled for most (if not all my life) with my weight and had so many false starts, I never thought I'd make it this far. Much less in the short time it has happened. I wanted to say a special thank you to EVERYONE who helped me start this path and kept me going. UPDATE: Danny has lost 100 more pounds since being home! He is ALMOST down 200 pounds!!!
-Danny M.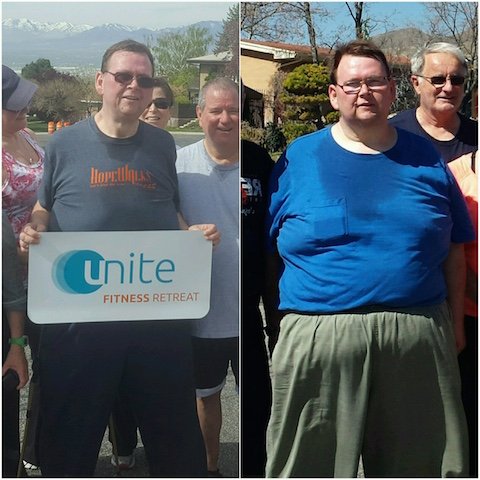 Nat Experienced a Mental Shift*
DO THIS PROGRAM. I've been here 4 weeks and my life has had a complete transformation. I'm a gym owner. Yes, I own a gym and I'm overweight both physically and emotionally. At first I was ashamed of this, but later accepted that I am human and I too need self care.
As a gym owner, I knew what it takes in the gym and in the kitchen to get healthy, but I didn't know where to start with the emotional work. Actually, I did. I was just scared and didn't have the mental space to embark on that journey. That is, until I got to Unite.
What helped me achieve that mental space to explore my emotions is the STAFF. They care. A lot. About you. And they don't have to, but they do. And it's genuine. And it's what sets this program apart.
Yes, the workouts are challenging.

Yes, the food is great.

Yes, the facilities are top notch.

Yes, the spa is fancy.
…But any fitness camp can find a nice gym, dietician etc. to have in their program. Unite's real value add is their people and their life's passion to change your life.
The key is to:
stick to the program

open up
The staff will take notice if something is off and they will ask, but if you're not willing to be open, uncomfortable and positive, you will miss on the biggest opportunity: GROWTH. IF shut them out, they can't help. It's that simple.
I'm leaving here with a smaller body and a bigger heart full of love for myself. Sign up!
-Nat H.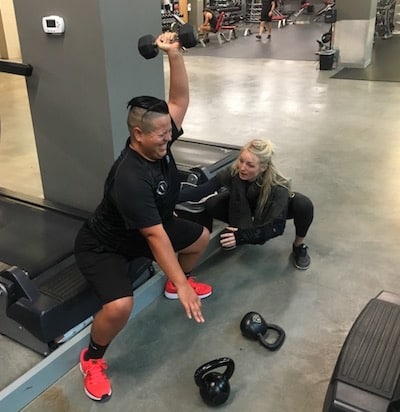 Staff is Amazing*
Amazing crew, every one! Unite's trainers work with you no matter what your fitness level, but they challenge you too. You'll be amazed what you're really capable of that you never knew you had in you. I had my doubts I could do this type of program, but quickly learned I could do it. Unite has everything– Fitness, education, beautiful Utah landscape, massages, life coaches, and great food.
I did a month and lost 20 lbs of fat plus put on quite a bit of muscle and toned my entire body. When I got home my ramped metabolism and energy lost me another 10lbs in the first month home. I feel confident, strong, and capable! If I could live at Unite for months, until I was shredded fit, I totally would!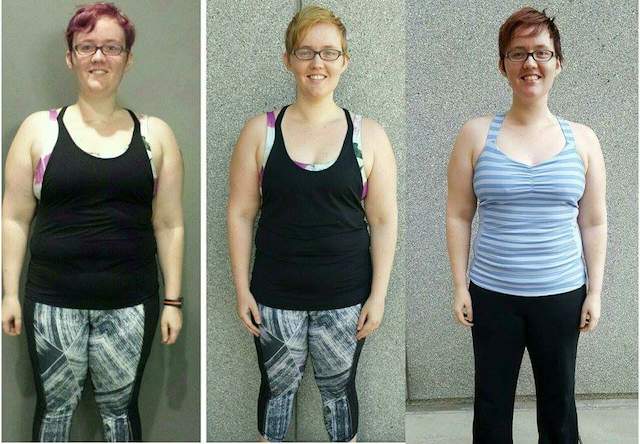 A Weight Has Been Lifted*
A friend told me about Unite after I noticed and commented on how different he looked after he lost quite a bit of weight. He told me he had researched every weight-loss camp in the country and had chosen this one and was glad that he had. Since I know him to be a very detail-oriented lawyer, that was good enough for me. I invited my brother and sister and the three of us went to Salt Lake City (which is a beautiful city, with spectacular hiking areas nearby); my brother could only stay for three weeks, but my sister and I stayed for four weeks.
My brother lost 30 pounds in three weeks (and grew a neck and established a waistline in the process–six and a half inches off his waist!). My sister and I took a little longer, but I eventually lost 29 pounds in the four weeks. Since then (we left the program 2 and 3 weeks ago), my brother is now down 43 pounds from beginning and I am down 38 pounds. My sister is down 22 pounds. All of us feel a lot better and actually enjoy exercising now. Things that used to be difficult for us are now a lot easier. It feels like a great weight has been lifted off of us…because a great weight HAS been lifted off of us! It's a great program.
It's not easy at first, but if you can follow directions by a team of very dedicated and knowledgeable (and fun) staff, you can do it. In the third week, we took the same hike that I could not complete when we attempted it the first week, and we completed it. The mornings are filled with exercise and stretching, and the afternoons are filled with spectacular hikes with views that are beyond imagination, and more stretching. I am a 59 year old lawyer, who thought there was no time in my busy schedule for exercise. I was wrong. Now I look forward to going to the gym because I know how to exercise and use the machines, and I know how good it feels to complete a really good work-out. Now that my metabolism is working, I sweat a lot more while working out, but it feels great.
One thing surprised me. In the 4 weeks I was there, there was never a time that I was hungry. They don't starve you to make you lose weight. They teach you to eat in a responsible and mindful way, with snacks to keep your metabolism burning. And they teach you to know what you are eating by knowing what to look for on the ingredient lists on food packages. Since I have been home, I still eat 5 or 6 times a day, and I have lost another 8 pounds. I know it sounds unbelievable, but it's absolutely true.
-Jeff Burns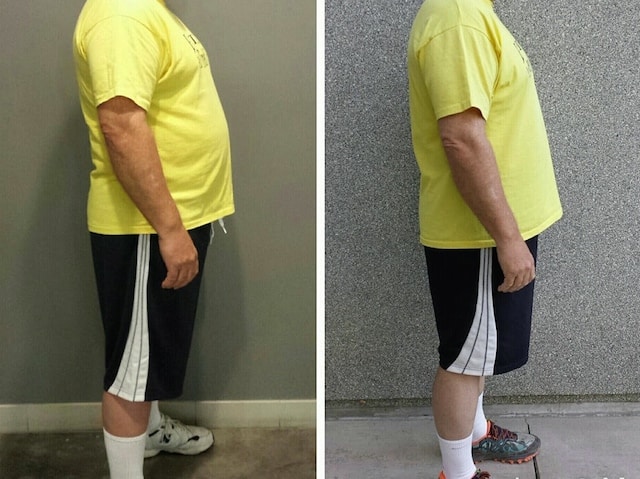 Serious Results Happen Here*
An excellent place for a regimented start to health goals. Scroll down and read Karena Coopers' review. I agree with it and couldn't write it any better. Great place and great people if you are SERIOUS about getting fit! I stayed for 4 weeks and lost over 20 pounds of fat.
-L.D.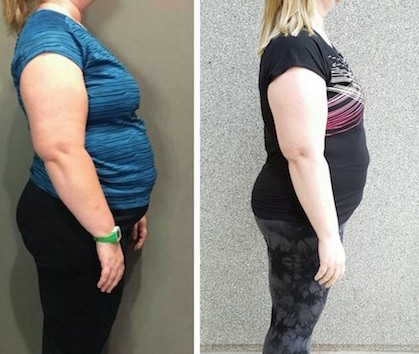 Ready to Live Life Again*
I left stronger, lighter, and inspired … Ready to live life again.
When I got to Unite I was depressed, overweight, and lost. I had just had the 4th of my many surgeries on my foot after a freak trampoline accident left it crushed. I had been unable to walk or do much of anything for months. Once was bad enough, but the 4th surgery tipped me over into a depression that I just wasnt able to shake. So I did the only thing that I knew to help myself… I went to Unite fitness camp. I have been to fitness camps before, but this one was like no other. The trainers are passionate about their work and the lives they touch, the education is second to none. The other people I met were all amazing… each with his or her own struggles. We inspired each other. We sweated, we laughed, we cried together, but there was not one of us that did not come out stronger for the experience in more than one way. I can truly say that my 4 weeks at Unite changed my life. I am already planning on returning (for fun and a tune up!) and look forward to seeing what I'm really made of again!
For me, with my foot, I was not sure if I would ever run, jump, or even walk uphill again. It hurt just to walk. But I amazed myself at how much I achieved and WAS able to do while under the careful supervision of the amazing trainers. By the time I left I was speed walking up mountains, and even jogging a few steps. I get close to tears with gratitude each time I think of my experience. I cannot speak highly enough of this camp. I would recommend it to people of all shapes and sizes… injuries or not. This IS the place to go. You will leave this camp better…. a changed person. This camp helped me to find my passion in life again and for that I am grateful.
Now I love my body everyday (in more ways than one) and plan on keeping it that way.
-Courtney S.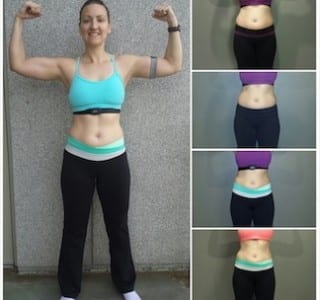 This Program Transformed My Life**
I am 19 years old and my weight and life in general had gotten so out of control that I had no idea where to turn. I had an unhealthy relationship with both food and exercise and felt depressed and completely hopeless. I knew I needed help to get my life on the right track. Thankfully, my brother had heard about Unite and after looking into it I decided to give it a try, not really thinking or believing that it would actually help me. The first week was the hardest and yet most empowering thing I have ever done! My original stay was intended to be 8 weeks and ultimately, a lot longer. Six of the best months of my life. I owe everything to the amazing staff and program that is Unite. I not only left more than over 50 lbs lighter, but also a completely changed person…..Obviously physically, but most importantly, mentally. Everything I learned during my time at Unite will take me through the rest of my life. The lessons I learned about both diet and exercise have brought me the happiness that I so desperately wanted and the life I was supposed to live, this program transformed my life. I can never thank Unite Fitness Retreat enough and recommend it to ANYONE contemplating a life change. Its hard! But oh so worth it!!
-Ali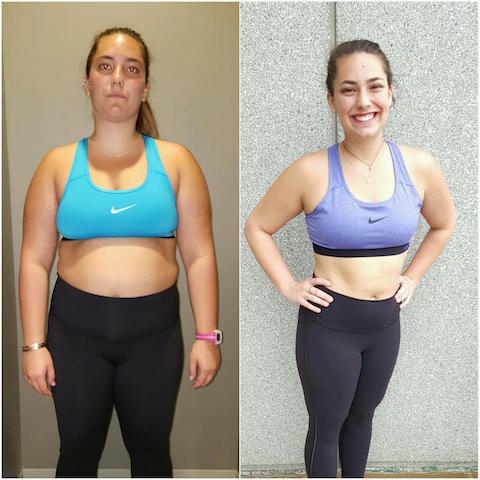 Lost 17 Inches in 2 Weeks*
Excellent program & staff, I lost 12.5 pounds and 17 inches in 2 weeks. My weight went from being in the obese to normal range in this short amount of time. I especially loved the hikes and being in nature even though I'm not an outdoorsy guy. I'd highly recommend this program to anyone searching for a kick-start.
-Van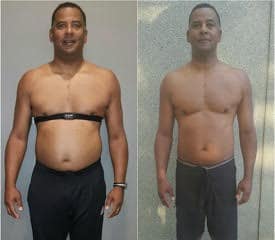 My Results Met My Epxecations!
My name is Kathleen Desruisseaux. I'm from Mesa Az. I booked a one week stay and I enjoyed my time so much that I extended my stay by adding an additional 4 days for a total of 11 days.
I chose Unite because it's fairly close Phoenix. The pricing was within my budget and there were services such as one on one meetings with dietitian Brooke.
Besides the results I achieved from the program I enjoyed the trainers, the food, the activities just to name a few. My results met my expectation! Mind you I have very realistic expectations. I worked hard, gave it my best and only ate only my Unite foods and the results paid off!
What I would tell anyone coming to UNITE. Yes there's "retreat" in the title however you are coming here to make a change in your fitness or nutrition needs. If you current are not physically active it will be challenging! You must be ready to go at 5:55am! If you're not a morning person this probably isn't for you! If you don't like to exercise, this probably isn't for you ! If you're not willing to eat the meals and snack provided as part of the program, this probably isn't for you! In other words, come here with a serious attitude that you want to become more fit! No matter what your fitness level is you can be successful at Unite and its a wonderful place to start if you're serious!!!!
-Kathleen Desruisseaux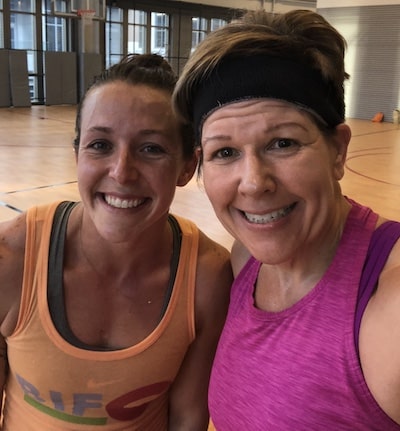 Exactly what I needed!!*
Over a couple of years of an work/life imbalance and having a shoulder surgery, I had gained 35lbs and felt unable to make the life changes I know I needed to make. I finally blocked out 3 weeks to attend Unite Fitness. I found Unite probably like most people by looking to the Internet. I wanted a program that was not a resort, not too big/impersonal, and not exorbitantly priced. Fortunately Unite went way beyond my expectations. I worked out harder than I truly ever thought I could, which is a good thing. It's a smaller program and the instructors are able to accommodate personal limitations or desires. Leah, the main instructor, was truly passionate to make the program work for me. I was able to lose almost 15lbs in 3 weeks at the program and since leaving am able to continue to lose another 10lbs. I feel much better physically and emotionally and highly recommend the program to anyone.
-Dr. John Hall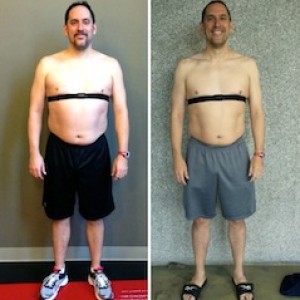 Changed the Way I Feel About Exercise*
I am a 52 year old woman (with asthma) who loathed exercise with every fiber of my muscles. I was exercising about 3 times a week (for an hour at a time) because I knew it was necessary, but I dreaded even thinking about, let alone doing it. But…I *AM* a 52 year old woman. And I knew that if I didn't change my thinking, and the habits associated with it, I'd soon (too soon) become another statistic: spending the final decades of my life feeling old, slow and chubby, and with poor joint and cardiopulmonary health.
So, to say I was a "little nervous" about 3 weeks at a Fitness Retreat would be an understatement of epic proportion. Regardless, I researched every single Retreat in the U.S., and finally decided that the workout facilities, BEAUTIFUL Salt Lake City location, credentials and the friendly/responsive nature of the admin staff (during my research) at Unite were far superior to all of the others I had researched.
So I took the plunge. This is what I can say about my life-changing journey to Unite:
If there are better trained, or more experienced, positive, dedicated, compassionate or knowledgeable trainers anywhere else in the world, I certainly haven't met them. Every single trainer had a vast knowledge of the anatomy, physiology and nutritional aspects of improving/sustaining fitness, but (perhaps) moreover the psychological aspects as well. All of the trainers quickly invested themselves 1000% into our successes: they became our mothers, coaches, cheerleaders, friends, sisters, physical therapists…and our psychologists. They adapt miraculously (and quickly!) to every single personality that presents itself – and we were, to put it mildly, a motley crew!

If there is a more beautiful place in the world in which to hike/walk/bike/jog, I certainly haven't seen it. Salt Lake City is stunning, and the weather (particularly when I went in October) is perfect for outdoor fitness – dry and crisp. Beautiful.

The Gyms in which we worked out were state-of-the-art in every respect.

The Administrators of Unite share the Trainer's authentic desire to change lives. They share the same "heart" for this business, and will (and did) do everything in their power to make their guests' stay safe and comfortable.
So…I came home after 3 of the most (admittedly) challenging weeks of my life, with a lighter body (12 lbs and 12 inches), but moreover a lighter mind. About halfway through the 3 weeks, the fear and loathing of exercise evaporated, and what was left was "Ok…I can do this…now and at home. I get it now". And, sure enough, now that I'm home, my entire physical and mental approach to exercise has done a 180: I feel strong and capable and energized by it, truly miraculous. Unite is a place unlike any other.
-Rikki Schwartz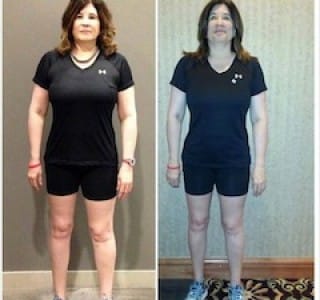 Mike Lost 30 pounds of fat in 26 days while gaining 10 pounds of muscle!*
I had taken my health for granted for far too long and needed a reboot to say the least. My 4 weeks at Unite truly transformed not only my body, but my eating habits and way of thinking. I am very glad I came to Unite and wish I had done this years ago.
-Mike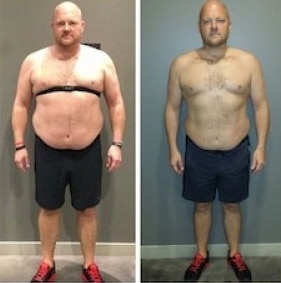 From Size 14 to Size 2*
I've lost over 65 pounds! Size 14 to a Size 2. At 5'1" I never thought I'd tip the scale at 168 pounds. During six years of a failing marriage, I managed to gain over 70 pounds on my petite frame. The day I separated from my husband, I took the first step back to health and joined Unite.
I had to do something about my weight and overall health before I'd feel confident enough to date. After several months of eating healthy and cardio daily and implementing the behavioral changes I learned, I dropped 30 pounds and completed my first triathlon. I cried at the finish line.
I continued my exercise and healthy eating at home, but pushed farther everyday. With another 15 pounds off of my body, I was starting to resemble the woman I used to be. I stopped my emotional attachment to food and craved the burn of my lungs and muscles. One thing I loved at Unite was Functional Training! Kettlebells, bootcamp, and olympic lifting. Now I am doing CrossFit! Dropping nearly 16% body fat and gaining lean muscle. I look and feel amazing! I never thought I'd be back to the body I had in high school.
Health and fitness is now a lifestyle. I have my "off" days, but I never let one bad day get in the way of all my that hard work. Watch out boys!
– Kelsey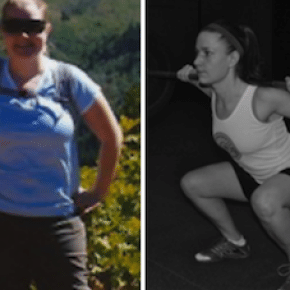 Reduced body fat by over 10%*
Working with this staff has helped me feel more confident in managing my own fitness long term. With help from the trainers, I learned great techniques, a variety of workouts, and so much about the role of nutrition. I have been able to maintain and take it farther on my own now. I highly recommend coaching with Leah. She is amazing! I lost 10 lbs, reduced body fat by 10% and my inches went down significantly!
– Andrea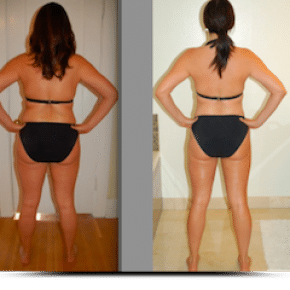 A Solid Foundation*
5'3 and 165 Ibs., I saw a photo of myself holding a friends new baby, that image changed my life, that picture made me realize I needed a major change. At Unite, I learned to fuel my body correctly and kept a food journal to keep myself accountable. I started a balanced approach in my training. I was having knee issues, and I decided to train for a sprint triathlon. Incorporating swimming, biking, weight lifting, along with my running, helped me shed the weight and improve my strength. I learned so much about myself, food, exercise, and really helped bring out the best in me. I lost 38 pounds! I now feel better than ever and my knees are no longer an issue. I have now completed 3 marathons, 2 sprint triathlons, 5 half marathons, and numerous 10 and 5k's. Now that I have a solid foundation, I have the self-assurance that I can continue this healthy life-style for the rest of my life. Thank you!
– Jess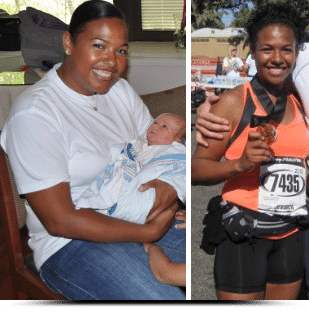 "Wellness is a state of mental balance," achieved when you UNITE mind, body and soul*
As a single mother who survived a military career that included a deployment in Desert Storm, as well as putting herself through college and Harvard Law School, there was nothing I thought I couldn't handle. Then, after a 15 year successful legal career, my son's college graduation, marriage and deployment to Afghanistan, I took a long look in the mirror and realized that all those years focusing on everyone else, resulted in my life and my health spiraling out of control. As the federal budget cuts began to take effect and I was informed we were going to have to take time off without pay, I saw it as a sign that it was finally time to put myself first and I began looking for an answer.
"Wellness is a state of mental balance," achieved when you UNITE mind, body and soul…………
And that's what I found with the help of the wonderful, professional and knowledgeable staff at Unite Fitness Retreat in Salt Lake. Not only did they provide guidance, advice, support and a kick ass attitude, but the foundation and keys to continued success back home.Through their wide variety of expertise, the program is much more than just a weight loss program ("fat camp"). Their focus is not only on physical fitness but includes nutritional, emotional and spirtual growth. through not only fitness training but also educational seminars, massage therapy, life coaching and outdoor activities in the majestic mountains surrounding Salt Lake City, they make it IMPOSSIBLE to fail. I lost 20 pounds in 4 weeks!
CHALLENGES IN LIFE ARE INEVITABLE…….FAILURE, HOWEVER, IS A CHOICE
The first picture above is what happen when you let life get in the way…The 2nd is what happens when, with the help of Unite Fitness, you take your life back!!!!! Thanks to EVERYONE on the UFR Team for helping ME TAKE MY LIFE BACK.
-Dee Dyyer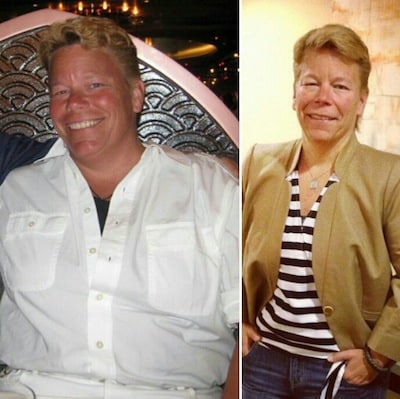 Down 15 Inches*
I lost 15 inches and 20 pounds of fat in less than 4 weeks. I also gained 8 pounds of muscle, which was a big goal of mine. I feel amazing. THANK YOU!
– Marshall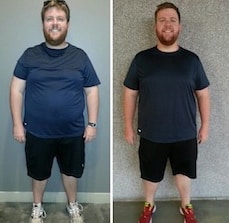 A New Belief in Myself*
I LOVED my experience at Unite Fitness Retreat. I stayed for 8 weeks and lost 23 lbs! I have met some of the most amazing and encouraging individuals and I am happy to call them my friends. This is not just a weight loss retreat, it's a retreat for your mind and soul. I came back home in such a better state of mind and ready to face a lot of old issues that resurfaced. I learned that my weight gain had a lot to do with lack of exercise and poor diet, but had even more to do with unresolved issues. They have quite a supportive team and I felt so comfortable during my stay. Any time I felt alone or discouraged, Leah and her team were right there backing me up. I had a low point when were visiting another part of Utah and I had a scoop of ice cream. Instead of being yelled at or scolded, I get a phone call from Leah, and she just asked " ok, what's going on? I know something's wrong." And I just cried and cried and she sat there patiently with me on the phone and made me believe in myself. That was the second week, and for the last 6 weeks, no more sweets.
From the bottom of my heart, thank you. Thank you all so much for your kindness and support. I will always cherish every moment there, difficult and fun. I wish the best for all of you. I hope to see you all soon.
– Natasha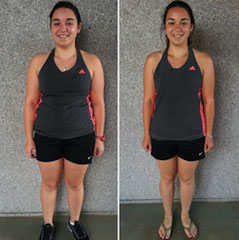 I am Now HEALTHY*
I came here a somewhat broken person, my best friend of 30 years had just died, I was stress eating, I new I had too much body fat and I was just so sad about who I was.
This fitness camp was exactly what I needed. All the trainers were hard but encouraging. I learned so much more about nutrition and what my body was capable of doing. I was a big sugar eater and honestly did not know that sugar was an inflammatory. I was starting to feel arthritis in my hands and I can honestly say since I have been off sugar I have had a 75% improvement. AMAZING!!!!!!!
Leah was so encouraging and a wealth of information. Though I was thin coming in I was not healthy. Now I am on my way to being healthy. Though I am still very sad about the loss of my friend I also managed to find my way back to my faith. A faith that she brought into my life 30 years ago. This has given me much peace. Steve ( the life coach) was so helpful in giving me ideas to help me process the parts of my life I needed to get under control. A great addition to the program.
I made the most of the two weeks I was here. This camp has everything i wanted and more. I would recommend to anyone who wants to work hard and have a life changing experience.
Thanks for everything
Susan Marshall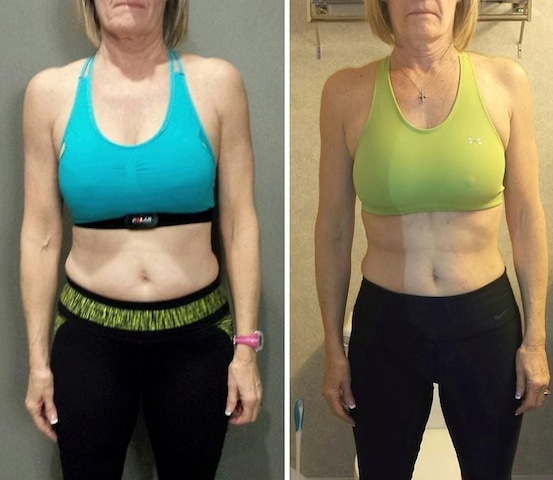 At Age 75, I Lost 13 Pounds in just 3 weeks*
I spent 3 weeks with the great people at Unite Fitness Retreat and can report only positive outcomes. I am thinner, stronger, more vigorous, and much better informed about how to keep and expand the gains I have made. Unite is very selective. Every trainer you will have contact with is not only highly skilled but also able to communicate with you with clarity and respect. They don't mindlessly push you; they know your strengths and limitations and help you to reach your goals. I found great pleasure in the camaraderie among participants and with the staff. If you want to improve your health and fitness and are prepared to work, I am confident you will succeed.
-Burt R.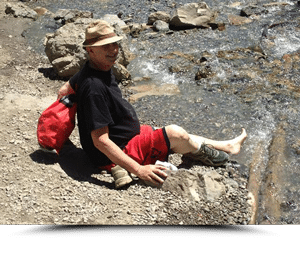 Unite Gave Me A New Me*
First off, I just want to say a big thank you to the entire staff at Unite for being so caring. When I came to the program, I was a serious mess… My health was deteriorating and my heart was broken, I couldn't stand the person looking back at me in the mirror, I was just really sad. What happened to me during my stay was life-changing to say the least…I feel like I actually opened my eyes and was alive for the first time in 30 years.
I came to lose weight and during my stay, I did lose weight- about 12 pounds so far to be exact…But what happened during the process for me was miles beyond what the scale said. I can RUN, I haven't been able to run since I was a kid. I also learned how to cook healthy food, how to eat with what we call- MINDFUL eating…I now savor every bite, instead of stuffing my face and not really tasting the food.
I discovered things about myself I never knew..I became "spiritual" for the first time, I hiked in the mountains, I made life-long friends, and I began to love myself. Sounds mushy…But it's true. I hadn't liked myself for so long, I just became immune to it.
I just feel so good, really happy, and I am so motivated to live my life this way forever. I'll update ya'll on my own little path toward the best health of my life. Thanks again.
– Virginia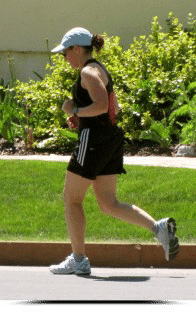 Zack Lost 32 pounds in 4 Weeks*
I lost 32 pounds and 18.75 inches, and gained 5 pounds of muscle in just four weeks, I feel great. If you do the work, you'll get the results you want. This program is truly a game changer.
-Zack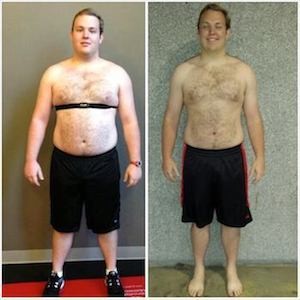 I Lost 20 pounds in 3 weeks!*
UNITE is amazing!!!! FOR REAL!!!! I completed a 3 week program and couldn't be any happier with the results, attention and care I received. This is truly an amazing and worthwhile program if you are looking for a change in your well being. It not only helped me understand my abilities, strength but more importantly helped me break through the walls that I created that were blocking me from realizing my potential. The staff is incredibly knowledgable, supportive and encouraging. I stand by this program 100%. I lost 20 pounds and dropped 6% body fat, in less than 3 weeks. Photo taken after second week in program, representing a huge change in just two weeks. Boston marathon here I come!
– Casare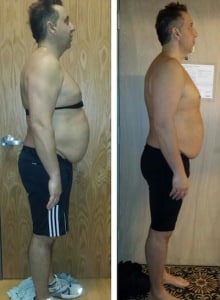 Thank you Unite – I lost over 60 pounds!*
Your guidance "pushed" us to realize that we are capable of amazing things. Thank you for the valuable experiences, knowledge and motivation you've given me! I was intimidated and unsure of what to expect from your fitness retreat… I'd never done anything like this before. I was nervous about the workouts and daunting schedule. However, your staffs made me feel right at home.
Things I loved about my experience at Unite:
The "Team" – Angie, Trish, Jonny, Christina … thank you! Appreciation to all of the trainers as well, it was nice to ask questions and receive competent answers presented in a way that I could understand. The other participants – we were quite the diverse group, but it was so nice to meet and get to know other people in all walks of life and to share the journey towards wellness. The facilities – I've never seen such a nice gym. The location – I especially enjoyed the hikes and outdoor activities. The weather was beautiful and the Utah hiking areas were amazing. I'm definitely going back! New experiences –I tried spinning, water aerobics or yoga for the first time. They were fun and I'm definitely not afraid to do them again or sign up for more classes in my own community now. 
The food –was out of my comfort zone with the food menu, but everything I tried was delicious.
Thanks again!
-Al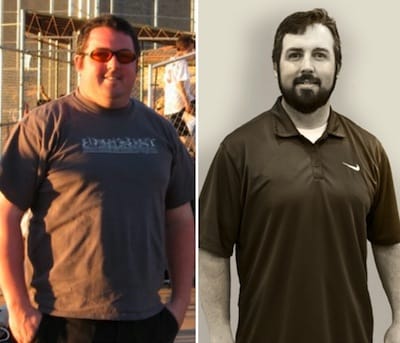 A Major Kick-Start in One Week*

I am a 66 year old woman, very active in competitive sports in my 50's and early 60's, then I stopped exercising regularly, gained weight, and felt miserable. Finally, I went on-line and found Unite's Fitness Retreat, and I signed up for a one week session, Feb 24-March 3. That experience has changed my life. In one week I went from "I can't do this! It's too hard!" to "I cannot believe I am doing these work outs and feel so good!" I lost 7.5 lbs. that week and continue to lose about 1.5 pounds a week. We received nutrition counseling, our meals were nutritious and good. The trainers were there for us during each fitness routine, correcting our form, offering encouragement. The follow-up counseling from Leah helps me to continue my eating regimen and my fitness routines. She offers excellent tips each week which I totally appreciate!
-Karin Roth