Welcome to Salt Lake City,
Utah
Unite Fitness Retreat is located in one of the most beautiful areas in the country, Salt Lake City, Utah. Known for the towering mountains, lakes, rivers, and unlimited recreation, it's no wonder Salt Lake is one of the most popular destinations for those looking for outdoor fun. Every afternoon you'll get outside to experience the amazing recreation through every season for yourself with our guided hikes, snowshoeing, bike rides, kayaking, paddle boarding and more. There is nothing like getting outside to discover what's inside.
Live Out of State?
That's great! The majority of our guests travel in from all over the globe. People come from California to New York, Texas to Montana, Florida to Oregon and everywhere in between. We also have many international guests from all over the world join us. We offer complimentary transportation to and from the airport, and we do all the driving while you are in town.
Our Fitness Retreat Playground
The Wasatch Mountain Range is one of the most amazing wonders of Utah. The towering mountains are just minutes from our retreat. On the opposite side of this range, lies the Oquirrh Mountains. From every angle of your private room, you'll get to experience beautiful views.
We love our state-of-the art gym, but it's important to get outside as much as possible and we do that all year long, through every season. The Unite Hiking Program will get your heart rate up in breathtaking recreational areas. From Park City to Millcreek, Snowbird to Antelope Island, each afternoon is an adventure.
A few of our favorite spots:
Big Cottonwood Canyon

Lake Blanche

Crater Lake

Capital Hill Area
Relax & unwind in your private room after a full day of exercise
Multiple room & suite options all just steps away from our home base.
Modern, bright and clean- Our private guest rooms at the Courtyard by Marriott take a bold stance with iconic art and amenities sure to leave you relaxed. The Marriott is the perfect home away from home while you are participating in your fitness and weight loss camp. We have an entire floor of the Marriott just for our guests. We offer a private king room for all guests with the option to upgrade to a suite. We also have a double room available if you attend with a friend or family member. If a more luxurious accommodation or larger suite fit your needs you may upgrade to either the posh Le Méridien Hotel ($65/night extra) or the sleek Element Hotel Suites ($35/night extra).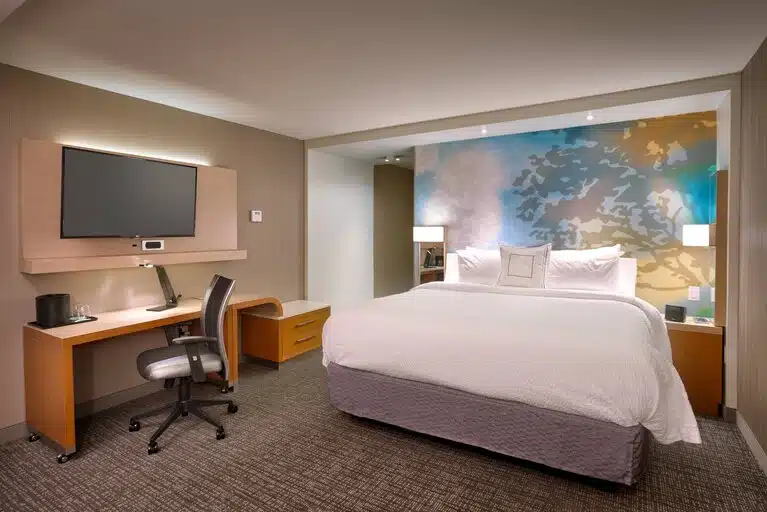 Standard King Included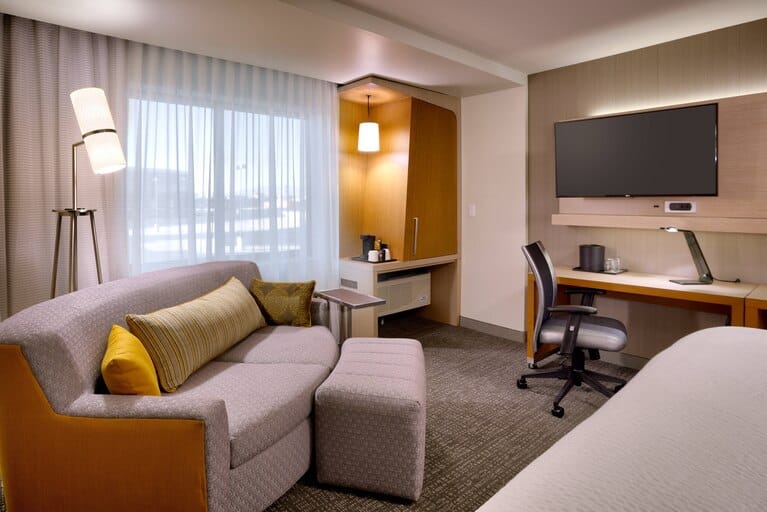 Standard King Included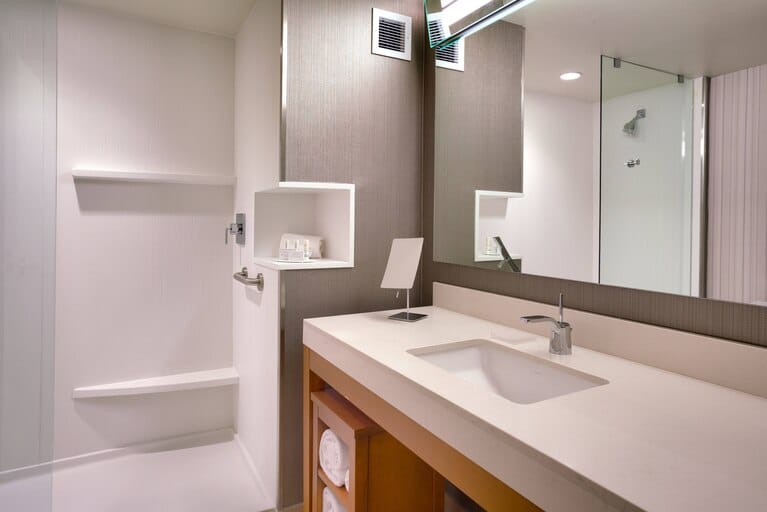 Standard King Included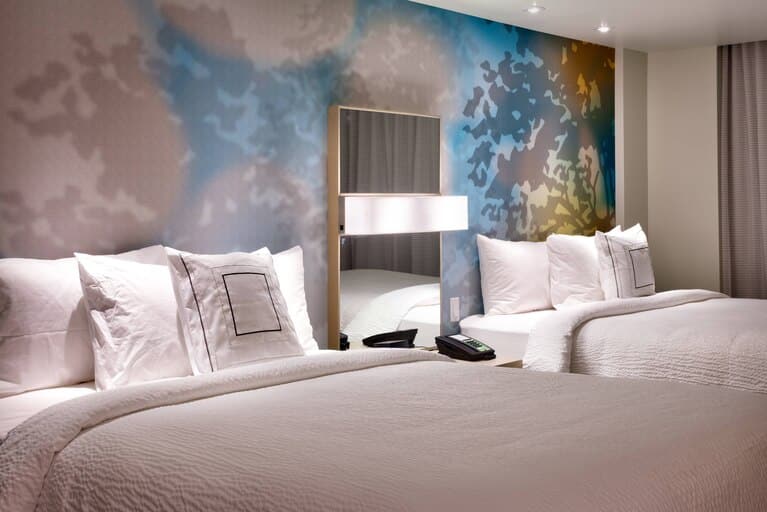 Standard Queens Included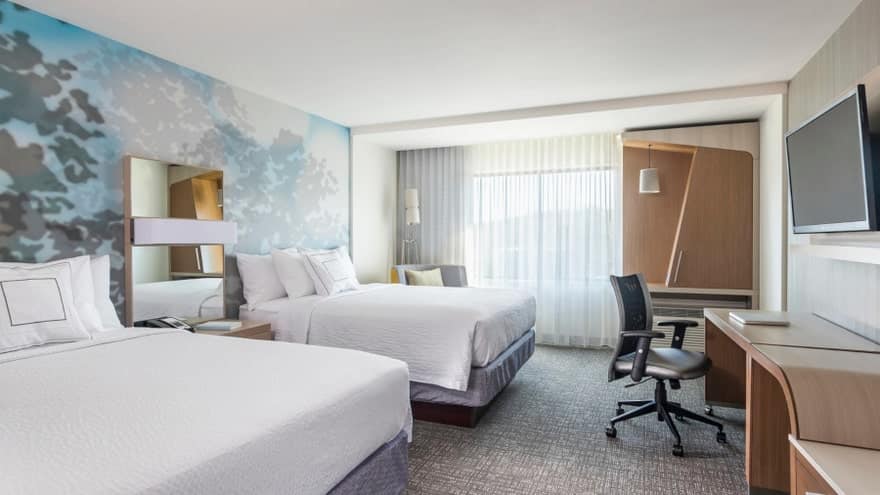 Standard Queens Included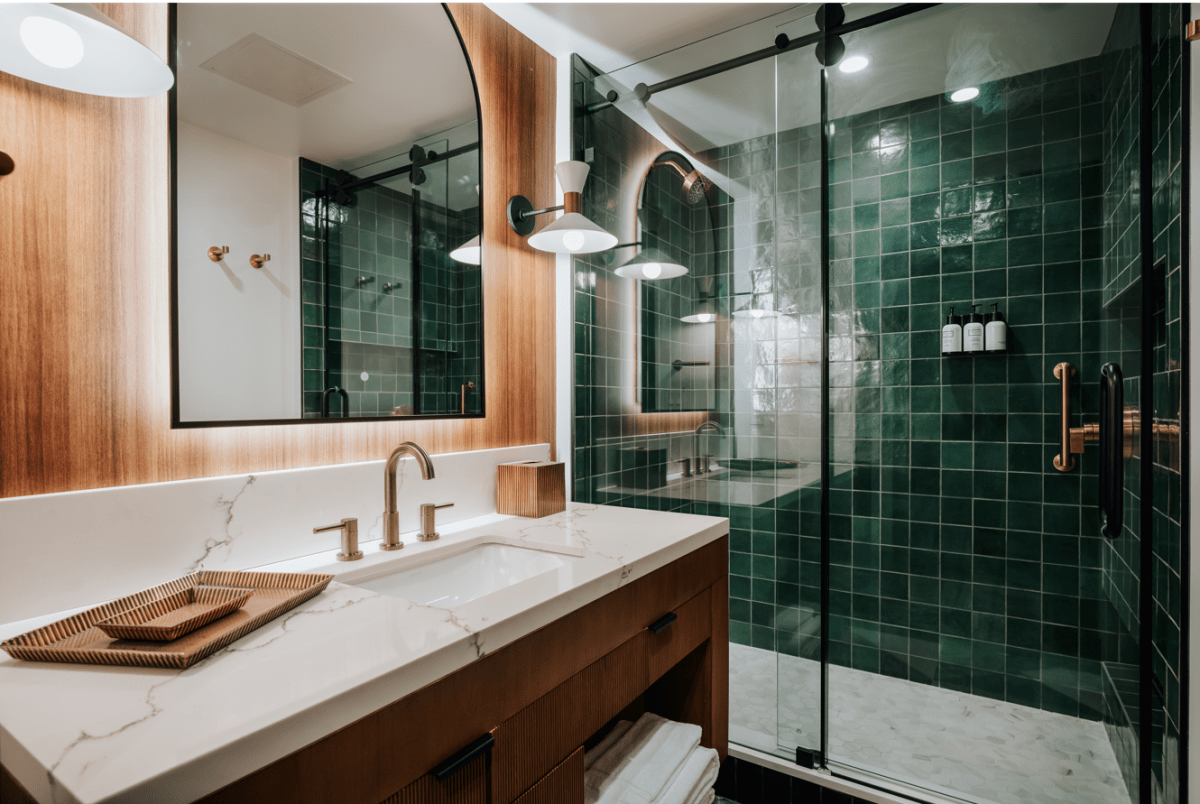 Lé Meridien Upgrade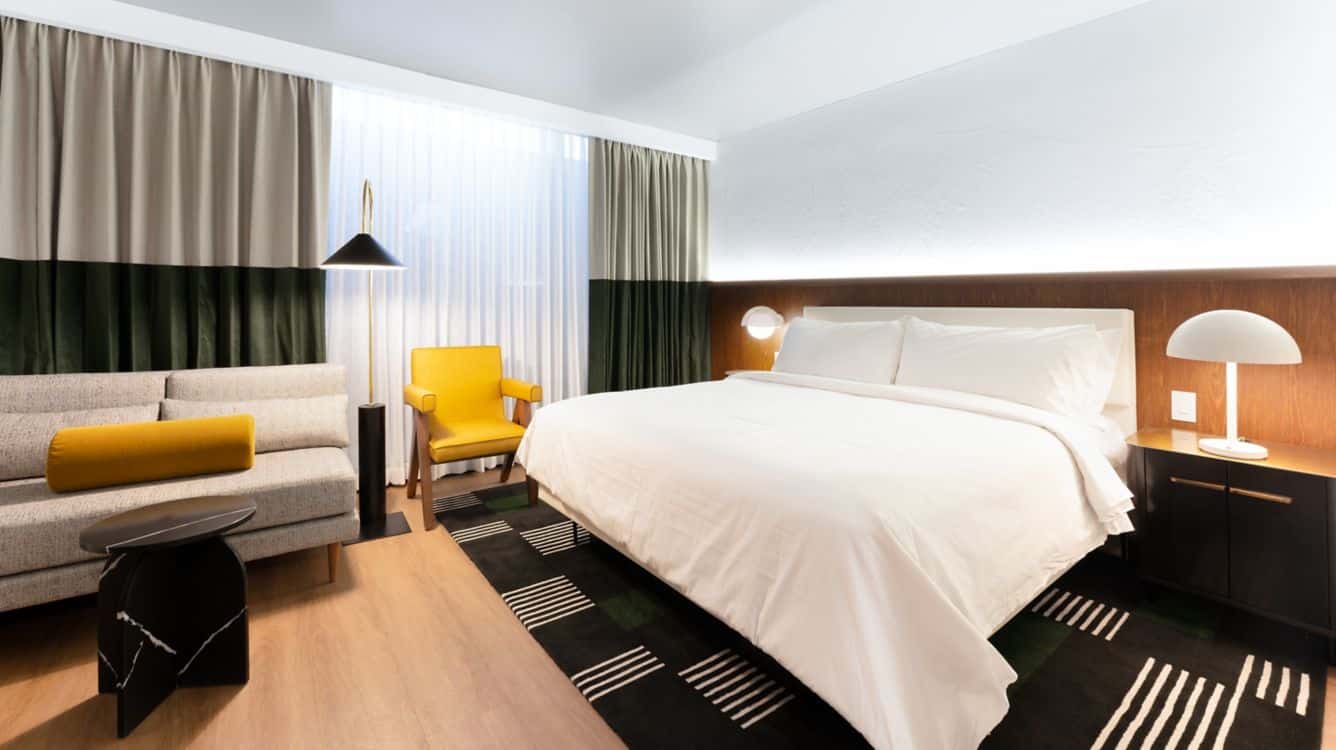 Lé Meridien Upgarde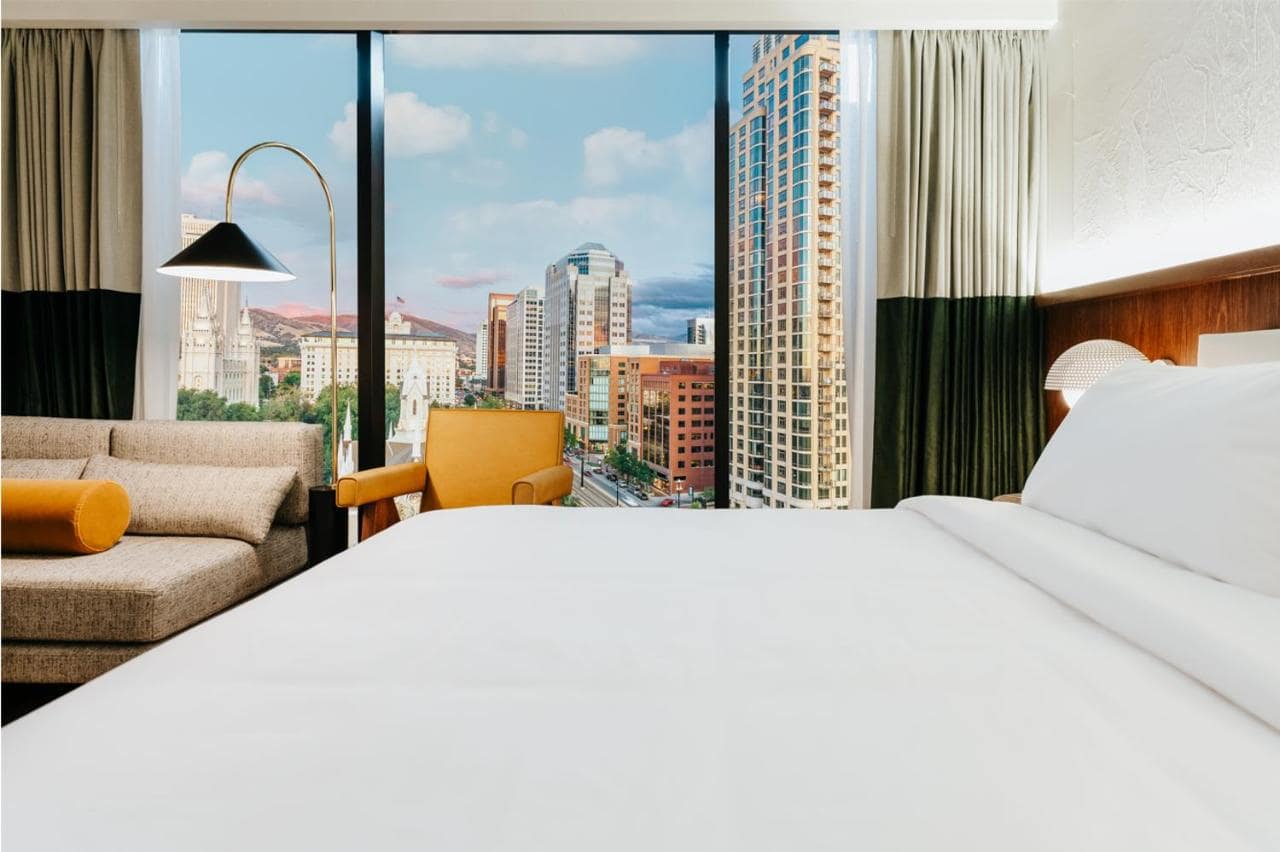 Lé Meridien Upgrade
Element Upgrade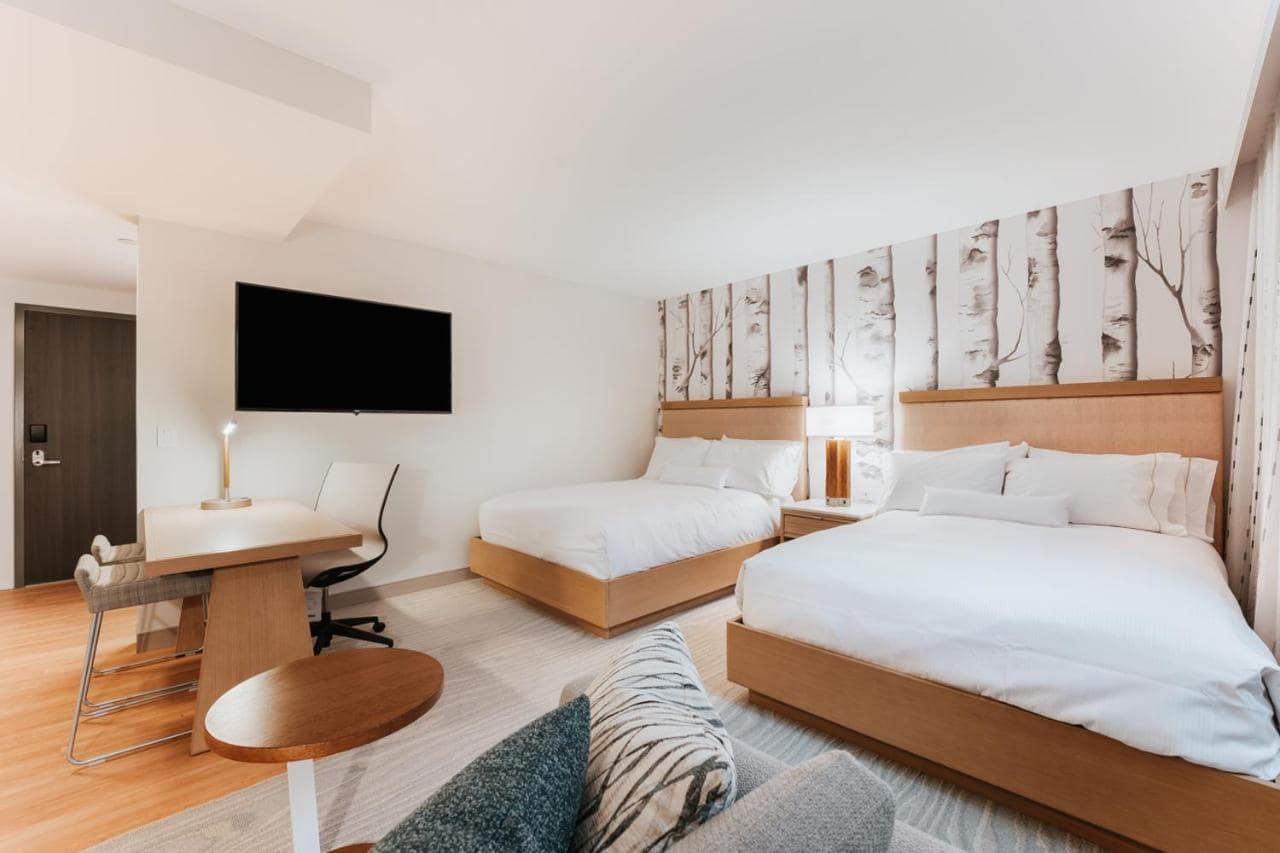 Element Upgrade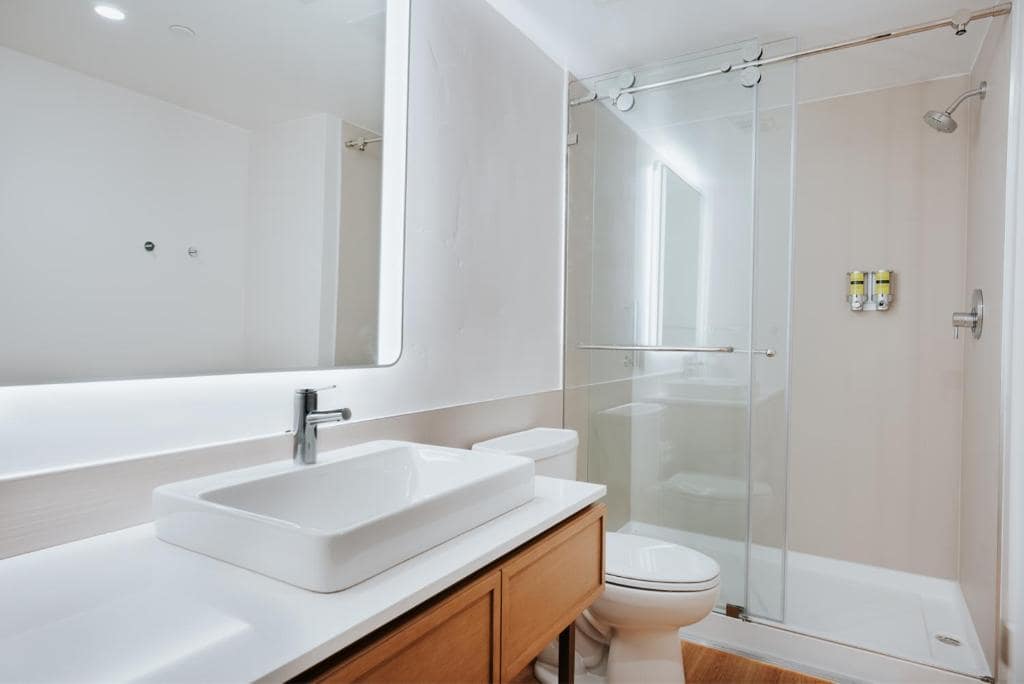 Element Upgrade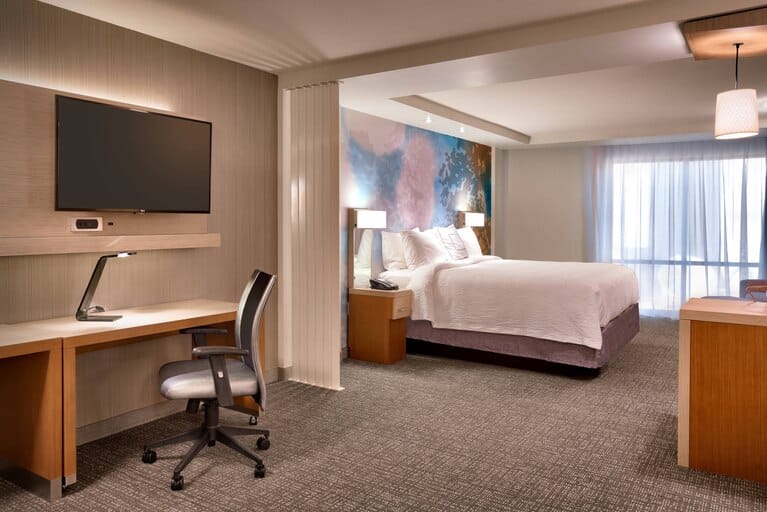 King Suite Upgrade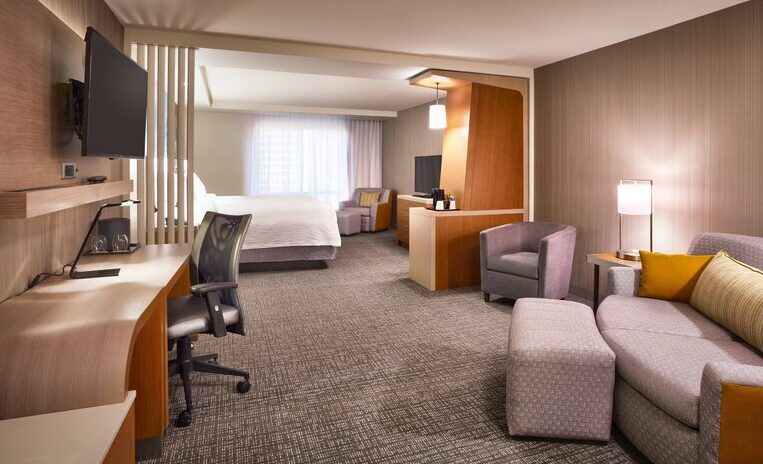 King Suite Upgrade
Courtyard Amenities Include:
Marble bathroom

Modern decor

Sitting Area

LCD flat screen television

Luxury skin and hair care amenities from KenetMD™

AM/FM alarm clock radio with MP3 connectivity
Cordless speakerphone with voicemail

Personal refrigerator, coffee pot

Free high speed internet access
Coin-op laundry (Complimentary detergent provided)
Dine & Learn with Purpose
We have a dedicated and spacious home base just steps from our accommodations. With a large, modern dining area, two offices, relaxing yoga studio, and plenty of common areas to relax, visit, or take in the impressive mountain views. We think you'll feel right at home here. You will also find Unite merchandise for sale and a library for borrowing a book.