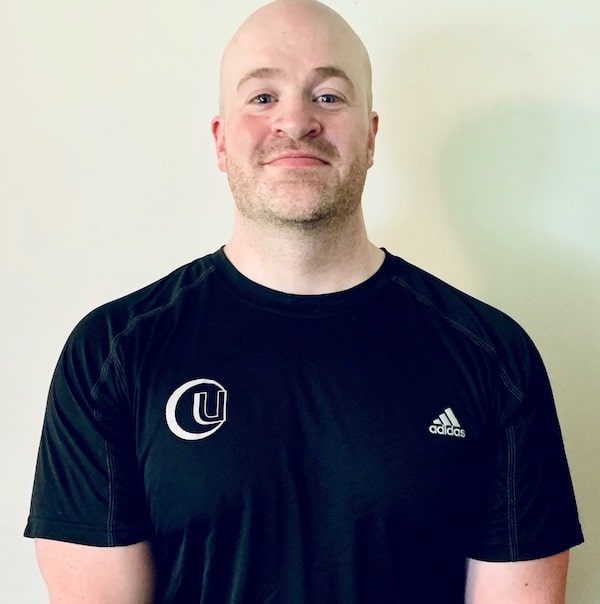 Laird Swensen
Program Director
Laird Swensen studied Exercise and Sports Science at the University of Utah and then went on to get a degree in Nutrition Education from Weber State University. He obtained his CSCS (Certified Strength and Conditioning Specialist) through the NSCA (National Strength and Conditioning Association) and USAWL1 through USA Weightlifting.
His vast experience training all walks of life has led to a unique compatibility and expertise to assist people in finding what works best for them, working side by side to guide (not carry) them to their goals. That being said, his attitude is one that will motivate you to do you best and understand the individual differences of the people he works with.
Achievement
Bachelors in Nutrition

Certified Strength and Conditioning Specialist (NSCA)

Certified USAWL1 through USA Weightlifting

Certified Master Trainer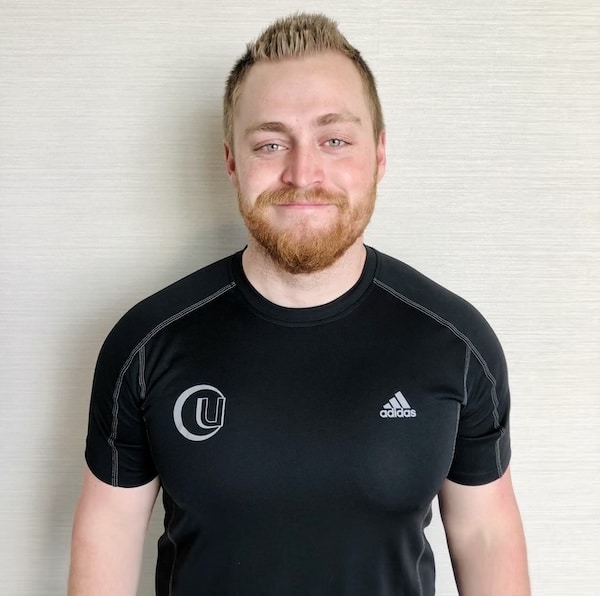 Matt Wells
Assistant Director
Matt Wells graduated from BYU Idaho with his bachelors in exercise physiology with an emphasis on movement and rehabilitation.  He has an incredible background in the fitness and wellness industry as a wellness director, personal trainer and expert in fitness modifications.  He also specializes in strength training, weight loss, hormonal health, bio-mechanics, and nutrition.  Matt has always been passionate about exercise and helping others achieve their wellness and fitness goals, he personally competes in power lifting.  Matt will meet you where you are with a warm smile, he is motivating, makes exercise fun, and will ensure a safe and effective workout every single class.
Achievement
Bachelors in Exercise Physiology

Certified Strength and Conditioning Specialist (NSCA)

Certified Biomechanic Coach

Certified Nutrition Coach (NCI)

Certified Mindset Coach (NCI)

Hormomal Health Coach (NCI)

Certfied Master Trainer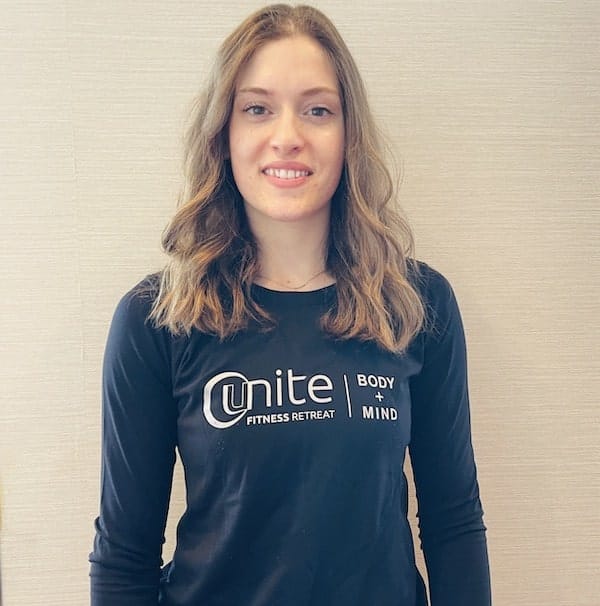 Maggie Van Gulik
Unite Master Trainer
Maggie graduated from the University of Utah with a Degree in Kinesiology and a minor in Nutrition. She then went on to obtain her Certified Strength and Conditioning Specialist (CSCS) through the National Strength and Conditioning Association (NSCA).
Her knowledge and experience has aided her to shape programs that not only form a solid base, but allows for progressive advancement within personal exercise careers. She is passionate about health and strives to create a positive and motivating environment for everyone involved.
Her participation in working with various different workout climates has generated an attitude that allows for personal growth while giving individuals the opportunity to find their own 'why'.
Achievement
Bachelors in Kinesiolgogy

Minor in Nutrition

Certified Strength and Conditioning Specialist (NSCA)

Certified Master Trainer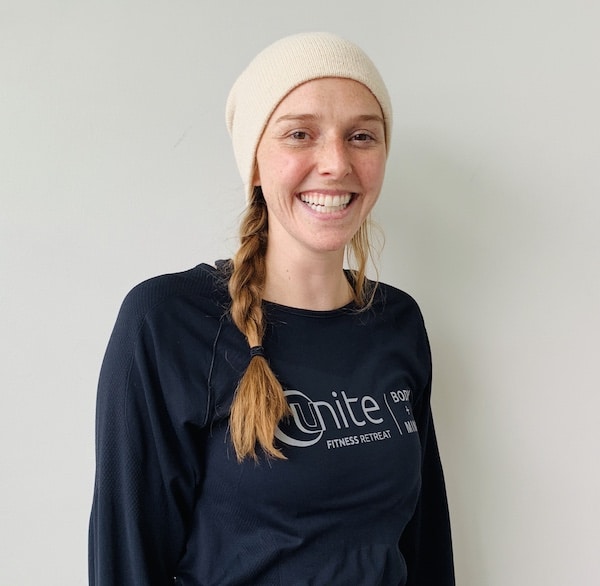 Ashley Henry
Activities Coordinator + Yoga Instructor
Ashley has her bachelors in Social Sciences from Westminster College in Salt Lake City. Ashley has been in the wellness industry for over ten years and she has her 200 hour yoga training certificate and specialized in hot yoga.
She loves working with clients of all abilities and teaching them the benefits of stretching, meditation, mindfulness and yoga. She is an expert with modifying yoga positions to fit everyone, regardless of fitness level.
Ashley is passionate about helping people find their strength and peace through the different outlets and methods of health and fitness, especially in the outdoors on hikes while exploring nature. You'll find Ashley hiking in the mountains, traveling, and playing with her pups every chance she gets.
Achievement
Bachelors in Social Sciences

Certified 200 Hour Yoga Instructor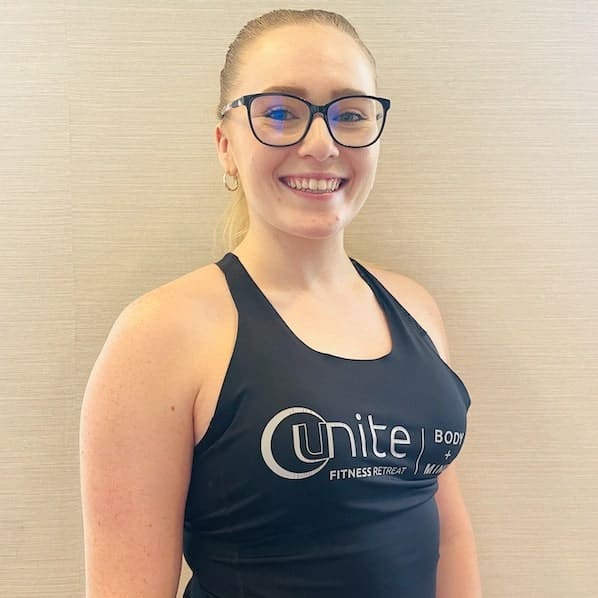 Chayne Meador
Unite Master Trainer
Chayne graduated from Salt Lake Community College with a Fitness Technician associate degree. She is a certified personal trainer through the American College of Sports Medicine (ACSM) and is currently pursuing her bachelor's degree in Exercise Science. She is passionate about fitness and loves sharing her knowledge about long term health and wellness. She is specifically focused in weight training, weight loss, and stamina.
She believes everyone can find an aspect of exercise they enjoy and is excited to help them explore different types of exercise to encourage you to find what moves you. Her approach to training starts with a positive and uplifting attitude to create an environment that promotes learning and growth. Chayne loves traveling and being outdoors in her free time.
Achievement
Fitness Technician Associate Degree

Certified Personal Trainer (ACSM)

Certified Master Trainer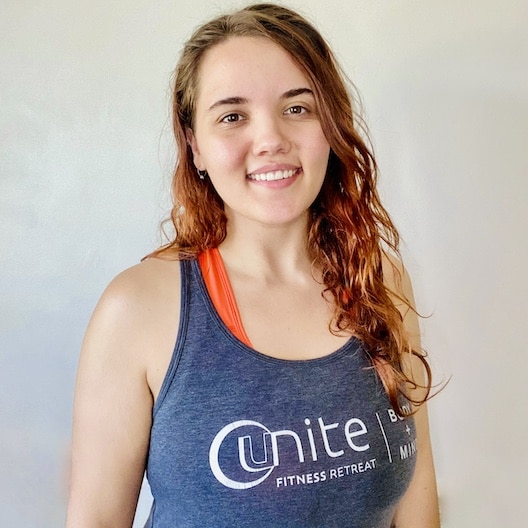 Becca Walker
Program Coordinator
Becca is a passionate people-person with a background in various areas of health and wellness. Becca is a certified Holistic Health Practitioner and Licensed Massage Therapist with a diploma from the highly regarded Healing Mountain Massage School. She loves helping people accomplish their health goals and she has a special passion for working with clients who struggle with chronic disease or pain.
She has also held other professional roles ranging from managing practices for mental health therapists to educating people across the world about CBD and cannabis. Becca considers herself a lifelong learner, and will always be seeking out knowledge and education that she can use to further her mission to serve and love others.
In her free time, you will find her reading a book, enjoying the great outdoors, making art and music, and planning her next continuing education adventure. Becca is passionate about taking a holistic approach to health and wellness, and has developed much wisdom while navigating her own wellness journey. She is very excited to help as you navigate your own!
Achievement
Certified Holistic Health Practitioner

Licensed Massage Therapist
Nicole Pearson
Hiking Guide + Yoga Instructor + Social Media
Nicole is a southern gal, born and raised in Mississippi but a nomad since the age of 17.   As soon as she was let loose into the world, she never stopped wanting to explore it.
After a year of disaster relief in New Orleans, LA, she and her partner traveled the states in their built out van named Vanny White.  Nicole loves climbing our SLC mountains with her doggo Gecko, paddle boarding our incredible waters, and flowing at a local park.  Utah is a true hidden gem and her favorite secret to share!
Since moving here, Nicole has honed in on my passion for wellness. Yoga certification, personal training, and barre training all in a year – She is passionate and slightly obsessed with all things wellness.  Sharing what she has learned is very important to her.
She'd love to chat with you about all the Type 2 fun that she is open to share, what mindfulness means to her, and how the exact same skills you will learn here at Unite literally saved her life in 2020.
Achievement
Certified Yoga Instructor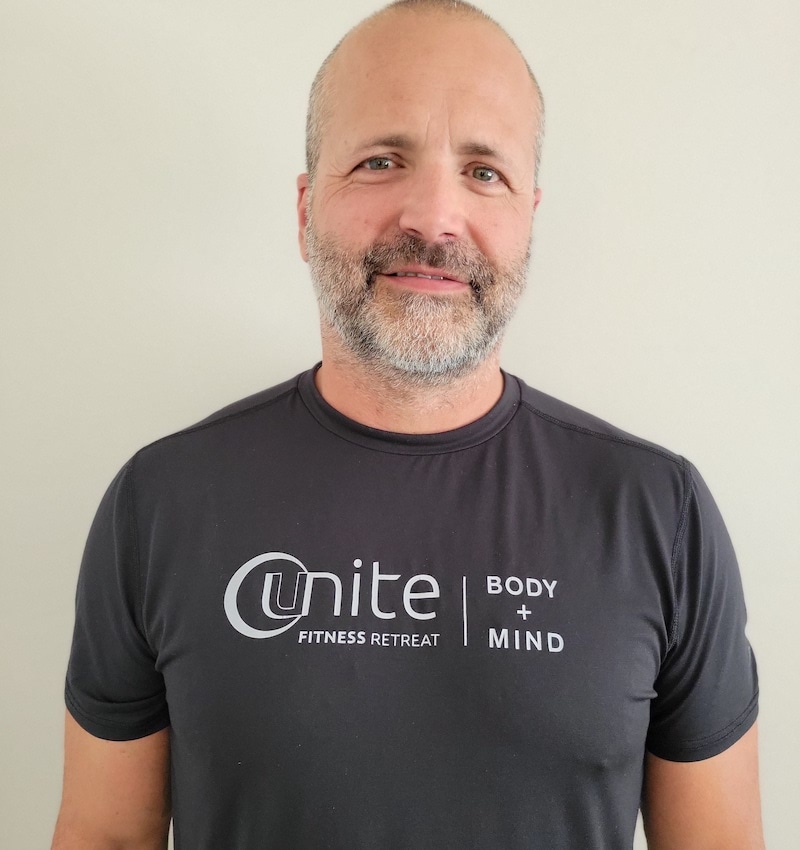 Neil Anderson
Certified Personal Trainer + Hiking Guide + Yoga Instructor
Neil Anderson is a gym owner, author and highly successful 29 year veteran personal trainer.
He figures (conservatively) that he has personally conducted over 50,000 one-on-one personal training sessions and has personally conducted more than 23,000 group fitness classes.  During this time he achieved a degree in Exercise Science from Utah State University and has attained more than 13 professional certifications.  He was the official team trainer for the Utah Jazz Dancers for nearly a decade. He has trained the University of Utah Dance squad, Cheer squad and Utah Blaze Dancers.  He credits his years of medical training (physical therapy and cardiac rehab) for his unique understanding of the human body.
Neil's nationally registered and trademarked fitness concepts have helped thousands of people world-wide improve their health, their fitness and their lifestyle.
Together with his wife Lindsay and their combined 7 kids, Neil's goal is to find joy through an active lifestyle.
Achievement
Bachelors in Exercise Science

Certified Personal Trainer (ACE)

Certified Personal Trainer (NASM)

Certified Crossfit Trainer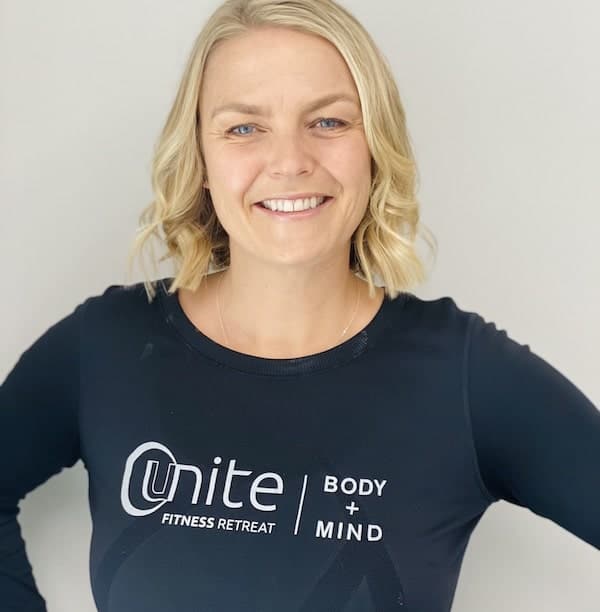 Randi Ware
Hiking Guide + Yoga Instructor
Randi graduated from the University of Utah with a degree in Therapeutic Recreation. She loves helping people of all abilities find recreational activities that bring them joy and personal growth. She has been through her own weight loss and fitness journey and knows now that achieving her long-term wellness goals can only be reached by focusing on how she feels rather than how she looks.
She worked as a personal trainer, cycling and group fitness instructor for several years. Long distant cycling and half marathons were her passion but after receiving a difficult back injury diagnosis she had to find new ways to stay healthy. She discovered yoga while seeking relief from chronic pain but also found that it improved her mental and emotional well-being, self-worth, and compassion for others.
Wanting to share this with others, she obtained her 200hr yoga teacher certification with an emphasis in Restorative Yoga. She has been sharing yoga with students of all ages and abilities for over 10 years. Randi has also found healing in nature and a deep love for hiking. She is always up for a easy walk in the woods or a challenging climb to the top of a big mountain.
She loves traveling with her family and friends, meeting new people from all walks of life and if you are ever with her at sunset be prepared to stay until it gets dark.
Achievement
Bachelors in Therapeutic Recreation

Certified 200 Hour Yoga Instructor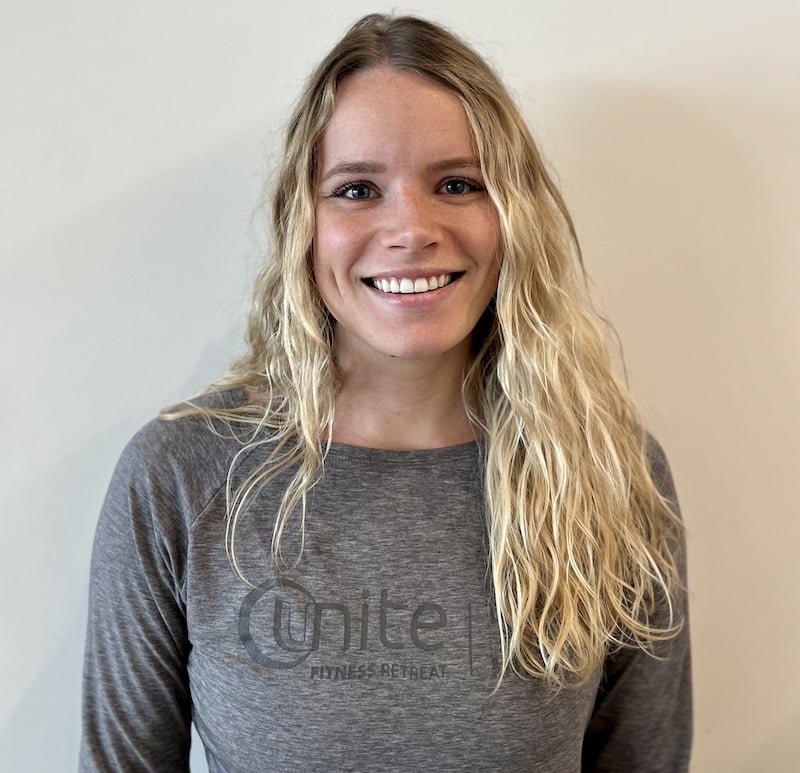 Alexee Kitchen
Hiking Guide + Yoga Instructor
Alexee is a 200HR registered yoga teacher through Yoga Alliance. For her, yoga is a fun way to connect with her body and mind, and she loves getting to share the wellness benefits of yoga with others.  Alexee loves engaging with clients on hikes and understands the healing benefits of being in nature as well.
Alexee also attended culinary school at the Park City Culinary Institute, and has used her education there to deepen her understanding of nutrition and the role food can play in our overall wellness.  Alexee is passionate about connection; with our bodies, minds, and each other.  She is inspired by each client at Unite, and is excited to connect with you as you take the steps to living your best lives!
Achievement
200 HR Certified Yoga Instructor

Culinary Arts Certificate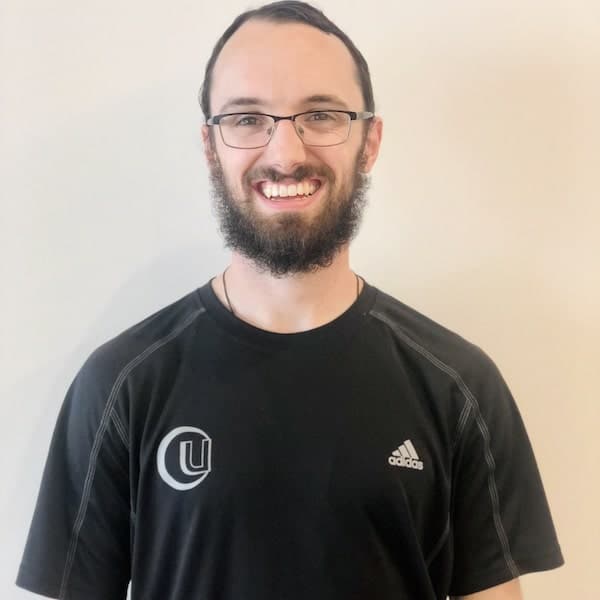 Rocco Losordo
Personal Trainer + Hiking Guide
Rocco is a certified personal trainer and a holistic lifestyle coach. He was born and raised in Illinois, and growing up he was introduced to martial arts at the age of nine. Watching the higher belts train inspired Rocco to work hard and become the best martial artist he could be.
This endeavor led Rocco into the world of health and fitness which soon became his passion in life. A decade later he earned his black belt. After graduating from Southern Illinois University in Edwardsville with a degree in exercise science, Rocco and his wife Nicole moved to Utah where she is currently pursuing a PHD in Neuroscience.
Since moving to Utah Rocco has fallen in love with the mountains and goes hiking practically every day through the beautiful scenery with his border collie, Indie. When he's not on the trail or coaching people to be the happiest and healthiest versions of themselves, Rocco can usually be found performing his other passion in life, cooking.
He grew up learning how to cook from his nona and finds cooking a meal at the end of a long day to be relaxing and therapeutic. Rocco is very excited to hike, laugh, train, and help you become the happiest and healthier version of yourself.
Achievement
Certified Personal Trainer

Certified Holistic Lifestyle Coach

Black Belt in Martial Arts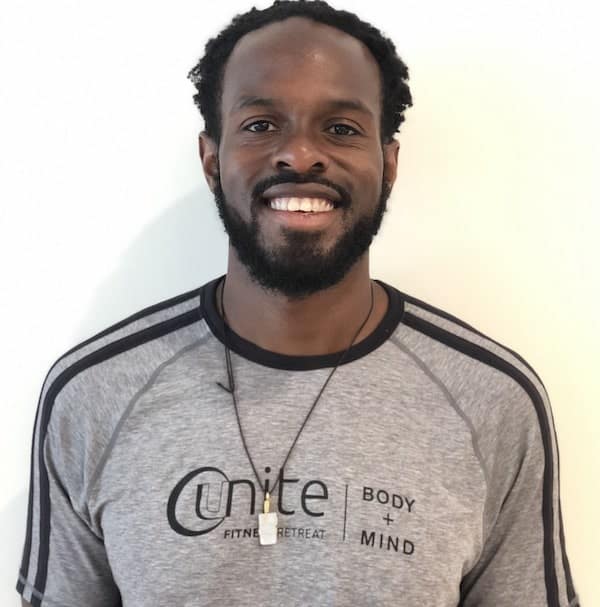 Terrence Brigham
Hiking Guide + Yoga Instructor
Terence has a true passion for health and fitness and connecting with others. This has led him to pursue a career where he can help people live balanced lives and finding fun ways to reach their fitness goals. He has been teaching fitness classes for over a decade. Terrence has a background in boxing, basketball, yoga and climbing.
He has his 200 hour yoga training certification and specializes in 7 different styles. In his free time Terrence enjoys hiking, bouldering, meditating, reading and freestyle dancing.
Achievement
Certified 200 Hour Yoga Instructor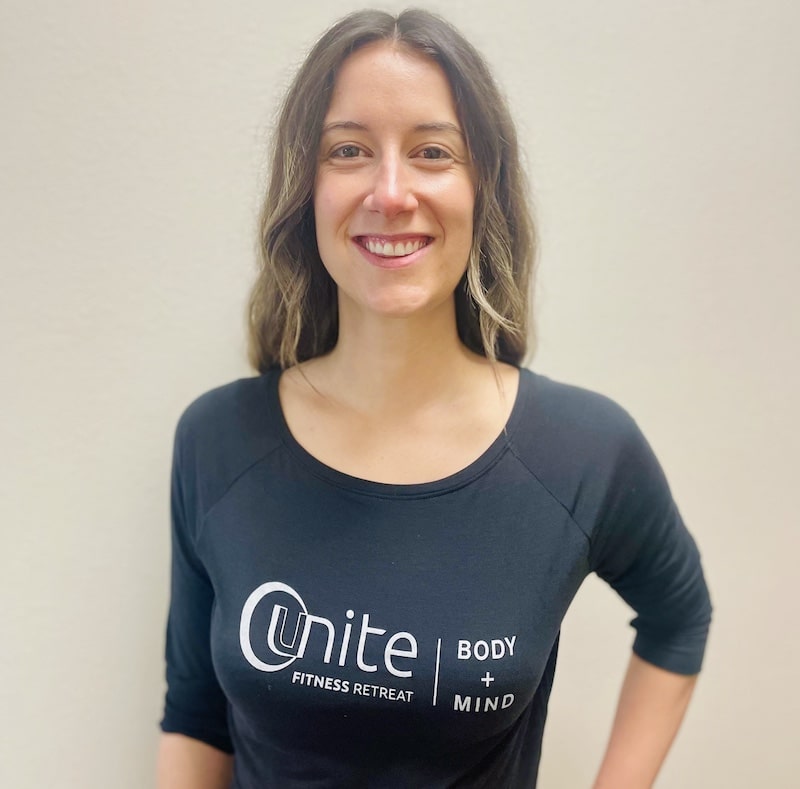 Rachel Palmer
Registered Dietician Nutritionist
Rachel is a registered dietitian nutritionist who is passionate about helping others to make peace with food and to eat in a way that honors both their health and their taste buds. She started out her career in health care as an oncology nurse at Huntsman Cancer Hospital. It was her time working as a nurse that led her on a path of pursuing a more preventative, holistic approach to health in her own life. She went back to school to receive a Master's in Nutrition from the University of Utah and completed training to become a registered dietitian. She now works with clients to help them practice a healthier relationship with food meant to last. Rachel is married to her best friend Andrew and loves a great film, backpacking, skiing, dancing (when she's not feeling too self-conscious), anything lemon flavored, and a great crock pot meal.
Achievement
Masters in Nutrition

Registred Dietician Nutritionist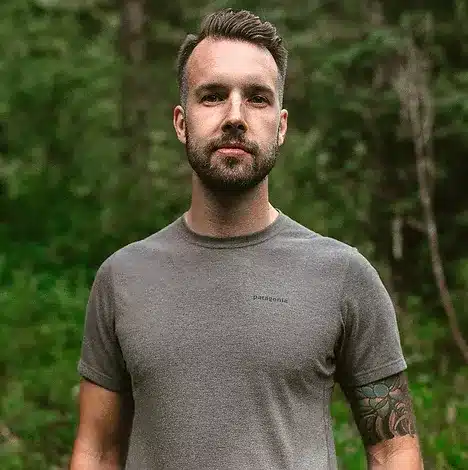 Ted Winkworth
Certified Therapist & Life-Coach
Ted has a passion for helping people live healthy and meaningful lives. It's why he pursued his Master's Degree in Mental Health Counseling from Syracuse University 15 years ago. Through his counselor training, he noticed how easily his clients became stuck on their symptoms and diagnoses.
That's when he became certified in coaching which helps people connect with their strength and motivation instead of ruminating on the things they see as broken. From this place, Ted's clients build confidence and motivation – the two not- so-secret ingredients of real and lasting change.
He loves helping his clients go deep emotionally and make changes that align with their most authentic selves. When Ted isn't coaching or working with his therapy clients, he enjoys backcountry snowboarding, mountain biking, paragliding, and finding any excuse to go camping in the desert.
Achievement
Masters in Mental Health Counseling

Licensed Therapist

Certified Life-Coach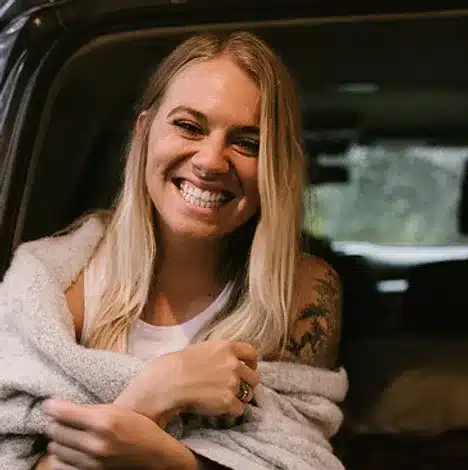 Cori Christopherson
Professional Certified Life-Coach
Cori's first encounter with coaching changed her life. She was working as a wilderness adventure therapy guide with teenagers who were mandated to her program. She wanted so badly to help these young humans live more meaningful lives but felt stuck in a situation where she wanted change more than them.
That's when she called a coach. She noticed how quickly her formerly stuck life found direction and momentum. Cori immediately enrolled in a coaching certification program and since then has accumulated 500 plus hours that qualify her as a Professional Certified Coach.
She loves challenging people to overcome fears and take risks almost as much as she loves seeing her clients reach goals that they never thought possible. Her experience, skills, and knowledge combined with clients strong desires to make an impact in their life are what allows for positive changes to unfold. When she isn't coaching, she enjoys being outside and spending time with her dog.
Achievement
Professional Certified Life Coach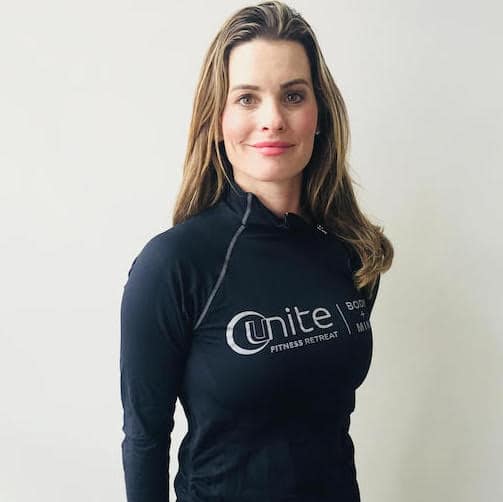 Christina Paulos
Pre-Camp Coordinator + Marketing
Christina has been in the health and wellness retreat industry for over 16 years and collaborated with Drew Paulos and Leah Britt in creating the Unite program. Bringing her knowledge of the fitness camp industry and customer service experience with her, she handles Unite's reservations and pre- camp coordinating to ensure each guest will have a remarkable stay.
Christina has a bachelors degree from the University of Montana in Social Work and has been inspired to be in the "Helping Profession" for as long as she can remember. She loves visiting on the phone with clients before they come, helping to make sure Unite is the right program for them. Christina also handles all of the marketing and social media for Unite. She enjoys painting modern art, yoga, a good cup of coffee, camping with her family.
Achievement
Bachelors Degree in Social Work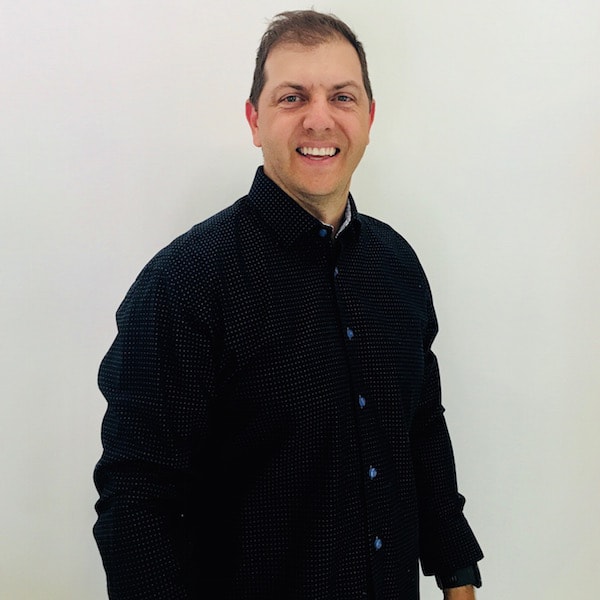 Drew Paulos
Director of Sales
Drew has a passion for health and wellness and in helping people achieve their goals through living a balanced lifestyle. In 2016 Drew received a prestigious award for his entrepreneurial success with Unite Fitness Retreat as one of Utah's top new companies.
Drew is an avid outdoorsman and you can find him camping, fishing, and doing anything recreational out and about in Utah with his family. Drew received his MBA from Westminster College. Drew enjoys working out alongside our guests and believes in the power of awareness to change ones health and wellness.
"UNITE the body + mind to create lasting change."- Drew Paulos
Achievement
Masters in Business Administration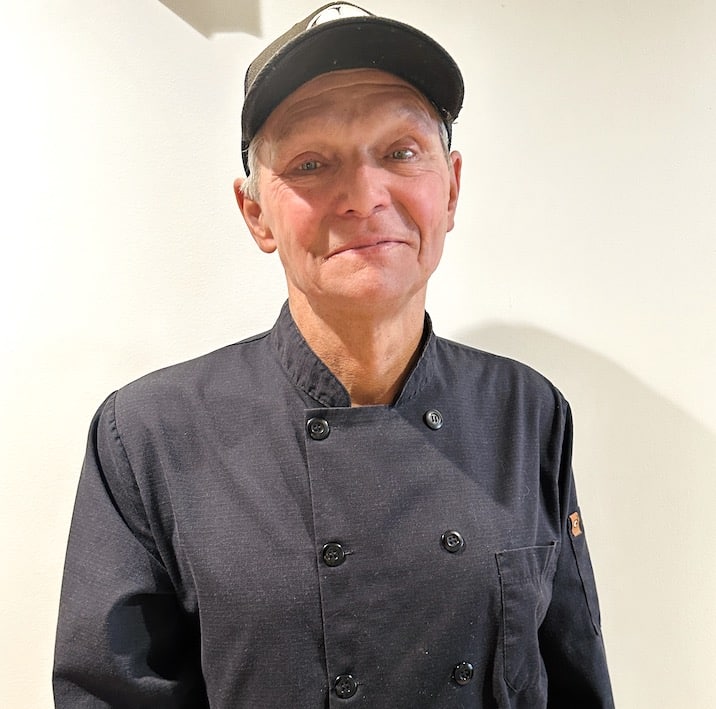 Ty Fredrickosn
Culinary Expert
Ty spent 32 years of his career working alongside Tom Guinney at Market Street Restaurants. Under Tom's tutelage, he learned the importance of using only the highest quality ingredients for every recipe. As the executive chef for MS, Ty sourced food from the best purveyors in the country, building strong relationships with them. He continues to use only the finest ingredients for the meals he serves and puts his love for healthy living into every dish.
Living a healthy lifestyle is important to Ty and he deeply respects those who are doing the same. His passion for exceptional food, is what drives his creativity and desire to make meals for people that are sometimes referred to as the best meal they have ever tasted. His knowledge and background give him the tools to create meals that are locally sourced, organic, balanced and delicious.
You can find Ty on the golf course before the sun is up, everyday there is not snow or frost on the ground.
Achievement
Gastronomy Executive Chef
Chef Yvonne
Culinary Expert + Cooking Instructor
Yvonne has been cooking all her life. Her earliest memory is standing on a chair next to her grandma at the kitchen counter. They were making cupcakes together. Her passion for cooking and baking grew from that experience. Today, she works with an assortment of clients from everyday people to professional athletes and entertainers. Additionally Yvonne has a B.S. in Sociology and certification in Criminology and Corrections as well as a A.S. in Culinary Arts.
Yvonne has worked in the fitness and weight loss retreat industry for many years. This is extremely satisfying for her, she is able to take people's favorite foods and turn them into a more healthy, yummy tasting dish. She feels it is something special to become a part of someone's fitness journey, whether it be to lose weight, to become fit and healthy or to gain muscle.
For the last six years she has also been working specifically with NBA basketball players. Yvonne obtained a nutrition certification so that she could better help the fitness clients as well as players that she was working with to ensure that were receiving the correct macros and hydration.
Achievement
A.S. in Culinary Arts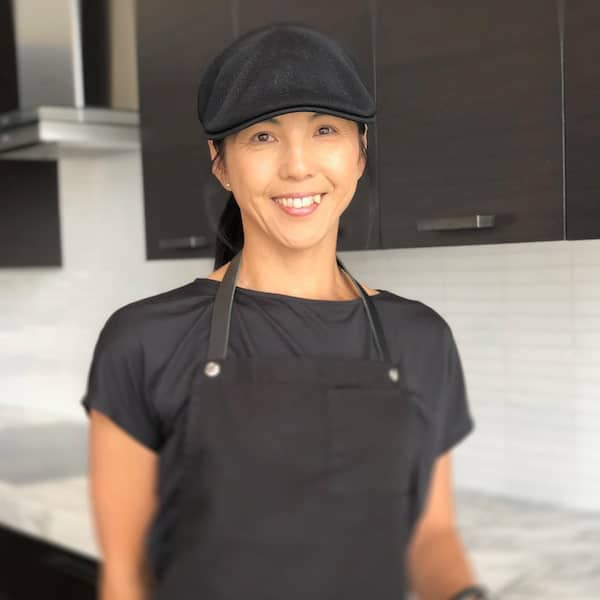 Chef Kaori
Culinary Expert
Kaori Crosland was raised in Japan, where food is a significant part of the culture. The Japanese attention to detail helped form Kaori's approach to her work. She's passionate about the art, and craftsmanship of cooking and her meals are as beautiful as they are delicious.
As owner-chef of her own business, Sanji, Kaori enjoys developing healthy and satisfying recipes you can easily duplicate at home. She uses local ingredients whenever possible. She also enjoys leading cooking classes and demos and producing events for groups and individuals. Kaori loves traveling and spending time with her family in her free time.
Achievement
25 Years as an Executive Chef