Our cardio sessions will get your heart rate up with music pumping and motivation from your trainers. In addition to group fitness classes, we utilize the following machines to burn those calories.
Our cardio equipment includes:
Strength Training Equipment
We utilize the latest technology and scientific information associated with strength training and building muscle. At Unite, we use a variety of free weights and boot camp style workouts that you can ultimately do anywhere. Your certified trainers will be working with you individually and in a small group setting to maximize your calorie burn and help you learn the basics with gym equipment and weights.
Strength Training Equipment Includes:
Free Weights

Strength Training Machines
We also provide the following at our private gym:
Outdoor Garden & Turf Training Area

Rejuvenation & Physical Therapy Room

Bathrooms with toiletries (deodorant, dry shampoo, hair ties, sunscreen & lotion)

Drinking Fountain with filtered water
As you can see, we pack a lot into each day. Don't worry, we pencil in time for relaxation and fun too.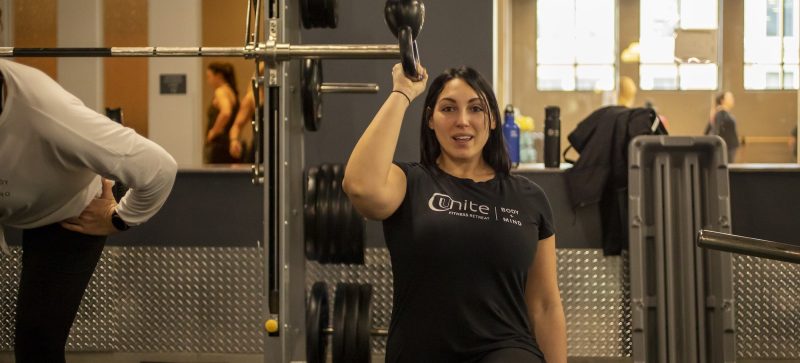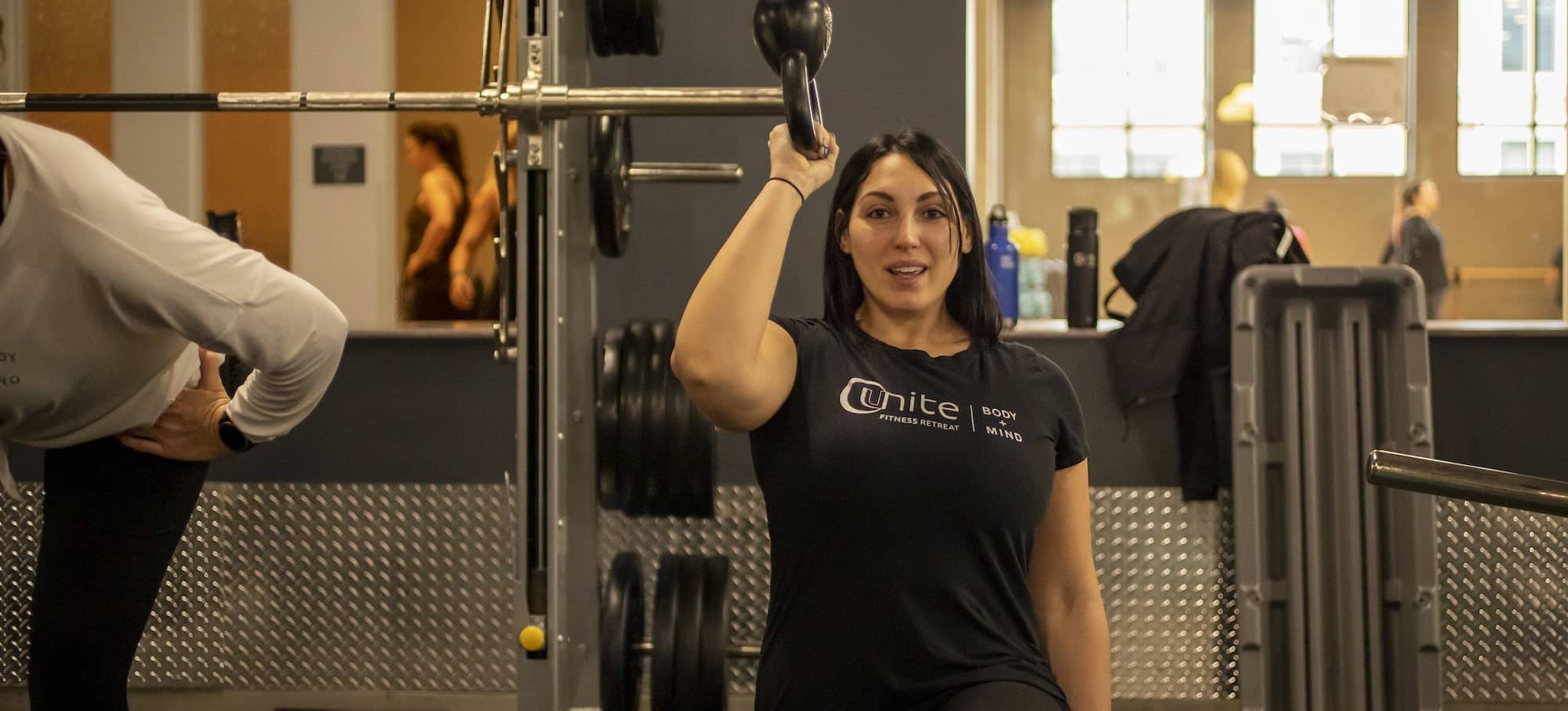 6:00
Rise and Shine
6:30
Intention Setting & Stretch
7:30
Energizing Breakfast
8:30
Fat Burn Blast
9:00
Personal Training
10:15
Break and Snack
10:30
Group Fitness Class
12:00
Lunch & Learn
1:30
Daily Recreational Outing (hiking or sports)
4:00
Yoga Stretch, Spa Rejuvenation, or Life-Coaching
6:00
Farm Fresh Dinner
7:00
Personal Time & Relaxation