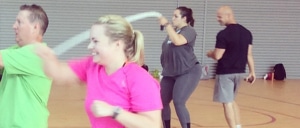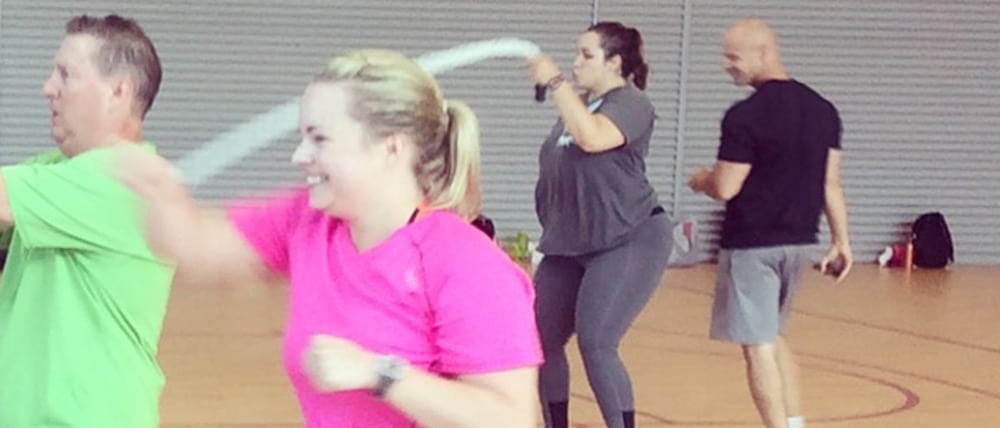 Not all Retreat Boot Camps are Created Equal
You can love it or hate it, but boot camp workouts are gaining popularity every day.  At the retreat, we have taken this powerful workout system and incorporated it into fun, intense workouts that can be easily customized to fit all fitness levels.  On Monday, retreat guests are introduced to their first boot camp workout, we'll give you a sneak peak at what this looks like and why this class quickly becomes a camp favorite.
Leah, Unite Fitness Retreat's fitness director normally leads these classes with the help of one or two head trainers.  We break the group of 15 (or less) into smaller groups and get started.
Monday Morning Unite Fitness Retreat Boot Camp Exercise
Stretch & Warm Up: This is very important to get your body ready for what's to come.
Fit Test: Timed fitness tests that gives us a progress report for how you are doing each week.  How long does it take for you to complete: 30 squats, 20 sit-ups, 15 push ups , and 10 burpees?
Circuit: Depending on how many participants are at boot camp that day, we create a station for each retreat guest.  Stations include: Kettle bell swings, mountain climbers, wall sit, bag flip, sand bag walk, resistance bands, plank hold, plyometric jumps, partner medicine ball toss, walking lunges, jumping jacks, & battle rope pull.  We start each session at 1.5 minutes, the next round is 1 minute, and the final round is 30 seconds.  Each retreat guest goes to each station a total of 3 times.  Modifications and adjustments are made for each participant as needed.
Cool Down:  A couple of light laps walking around the gym, followed by deep stretching.
Sounds fun, right?  The best part about boot camp workouts and why they are so popular is their focus on strength, cardio, and agility into one challenging workout.  The trainers at Unite Fitness Retreat, the fun energizing music, and our kick-butt guests make boot camp workouts the sweatiest and most rewarding part of the day.
Learn more about ALL of our energizing workouts today by giving us a call at 866-589-5615!  At Unite, we customize our program to fit each retreat guest, boot camp retreat workouts and all.