We're Committed to Wellness
Our fitness camp approaches things differently than the places you'll find in Brooklyn. We recognize that the number of pounds lost is important, but it's not the only critical objective. We want to help you get healthy, not just lose weight. It's not easy, as it will require you to begin good habits and rid yourself of unhealthy things you've been doing for too long. Unite Fitness wellness retreat will help you learn how to focus and push yourself harder during every workout. If you do, it can be the most rewarding experience of your life.  Call 866-589-5615 to learn more.
At Unite Fitness, you'll have the opportunity to work with people who provide a personal approach to personal fitness. Classes are limited to 12 participants, which is smaller than many other fitness retreats. Personalized attention will allow us to pinpoint the most effective way to help you reach your fitness goals as quickly as possible.
Our Staff Makes the Difference
Individuals come from all over to the Unite Fitness Wellness Retreat because they have made the choice to improve the way they are living. Our award-winning staff is what helps make this possible. They have received many prestigious awards, as they have helped our patrons with everything they need to lose weight and reach their fitness goals. They use several exercise techniques to strengthen your workout approach You'll be able to take them home to Brooklyn to continue your new lifestyle.
Smaller Classes Equal Faster Results
Unite is more than just a fitness camp or fitness retreat, it's a wellness retreat. We don't just want you to lose weight; we want you to get fit. You'll learn to eat healthier, shop better, and identify the triggers that lead to unhealthy habits. The time you spend at Unite Fitness wellness retreat will require you to push yourself and focus more than ever. It will be the most rewarding experience of your life.
At Unite, we pride ourselves on a personal approach to weight loss. Our classes never have more than 12 participants. With smaller classes than other fitness retreat, we're able to offer a more personal approach and accelerated results.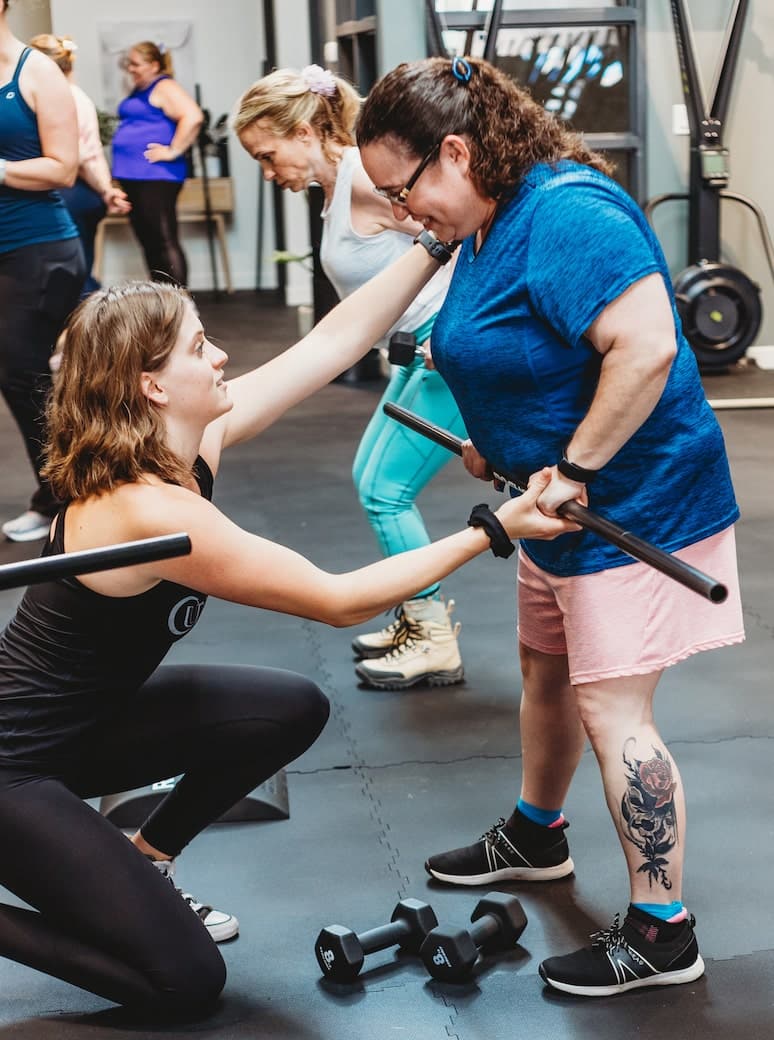 Our Effective Fitness Camp
We seriously understand the need for rest and relaxation during our fitness camp. We've designed our program to help you feel energized and learn how to live your life free from stress. The Unite Fitness wellness retreat is comprehensive and includes multiple classes that are focused on your entire body. These programs include daily yoga and meditation, private life coaching, one-on-one fitness training, and cooking classes. Every program found at our fitness camp is designed to help you live a healthy lifestyle today and tomorrow. Before you leave, we'll give you up to 12 weeks of workouts, plans, and motivation to maintain your healthy and stress-free way of life in Brooklyn.
About Unite Fitness Retreat
Located in Salt Lake City, Unite Fitness Retreat is inside the newly-remodeled Radisson Resort. Our 55,000 square foot facility includes the latest exercise equipment, including executive locker rooms, sauna and steam rooms, a cardio cinema, a swimming pool, and more. But the best thing you will find is the personalized attention needed to help you reach your fitness goals.
Why Salt Lake City?
Why should you choose a Salt Lake City fitness retreat over options in Brooklyn? It is the only way that you can totally leave behind the triggers that have led you to living an unhealthy life. Your experience will provide you with the best of both worlds. We keep groups small to offer personalized attention, yet you will get everything you need to succeed.
Please contact us today to schedule a trip from Brooklyn to attend our fitness retreat in Salt Lake City. We offer travel incentives for out-of-town participants and a free airport shuttle.