Unite Fitness Retreat Wellness Headquarters
Ready for a fitness and health kick-start? Our amazing staff are ready to welcome you and will ensure our San Francisco guests have an incredible stay and reach their specific fitness or weight loss goals. If you've made the choice to get started at Unite Fitness Retreat, you're most likely looking to get into better shape. You may have been dealing with weight loss struggles for a long time and are ready to make some changes in your life. Whether it's outdoor recreation, low-impact workouts, or another exercise technique, we will figure out the right ingredients to make a part of your fitness camp and to help you lose weight and get in shape.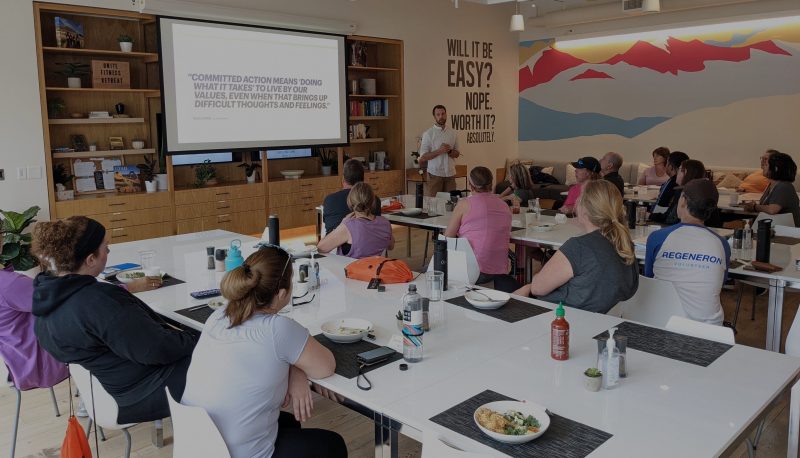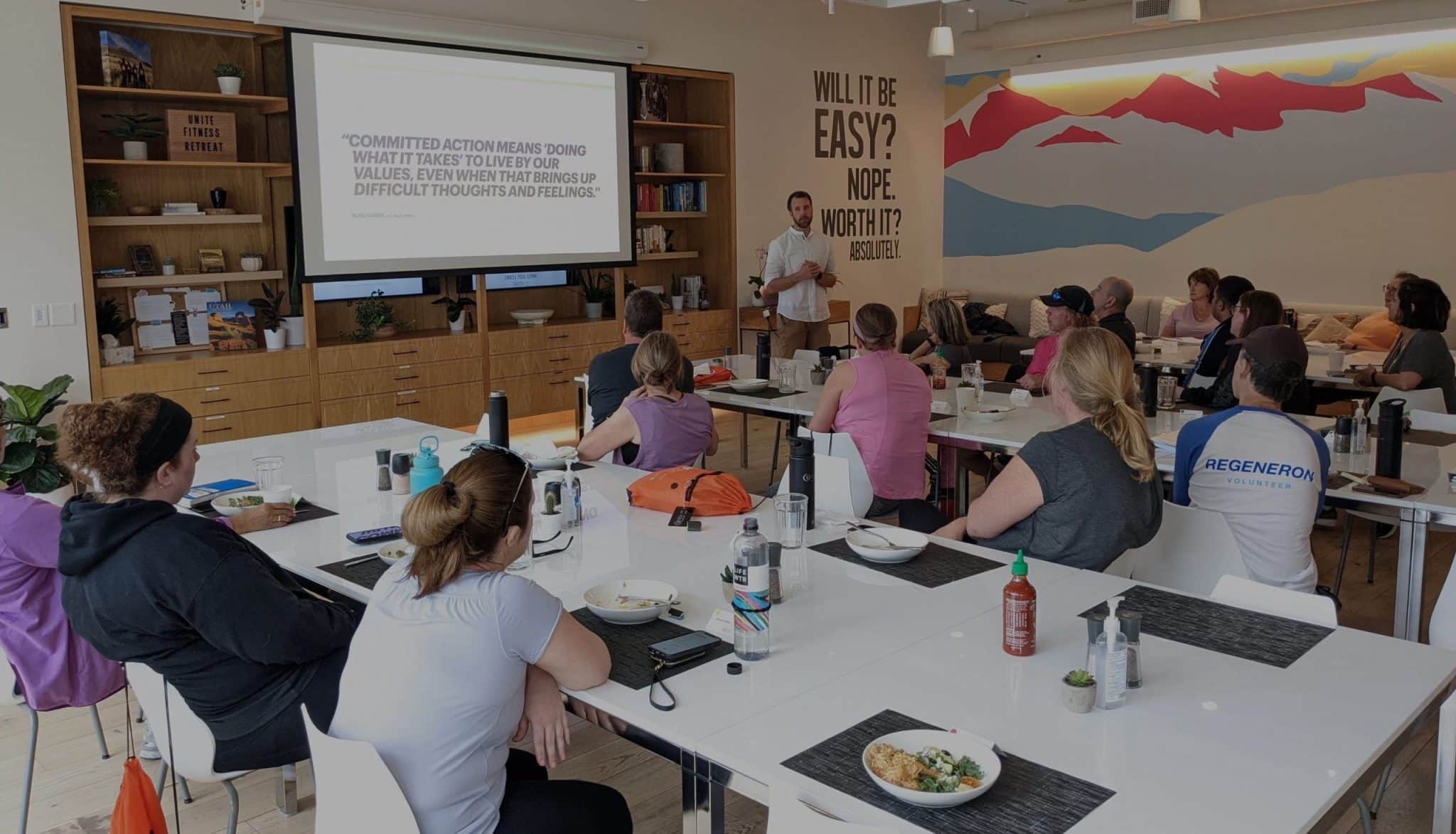 Unite isn't merely a wellness retreat; it's a fitness retreat. Losing weight isn't the only goal. We want our guests to become healthier from the inside out. This includes learning how to reduce unhealthy habits, find the healthiest food at the store, and avoid triggers which may lead you back to your old lifestyle. The journey towards a new, better lifestyle won't be easy. You'll have to push yourself. But we'll be there to support and guide you through the process. It won't be easy, but it'll be worth it!
At Unite, we maintain small classes so each participant will receive one-on-one attention. This personal approach puts us above the competition. We maintain a boutique retreat experience so we know everyone will receive the motivation and modifications to their workouts they need to succeed.
We're Committed to Wellness
Unite isn't just a fitness camp; it is a way for people to make positive life changes. We aim to take people beyond weight loss to become healthier people. We'll help you learn to make healthy choices consistently and get rid of your unhealthy habits. The work required for a new, better lifestyle won't be easy. You'll have to stay focused and push yourself. You can count on our team to be there to lead you through the process and overcome the difficult challenges.
With no more than 26 participants in our classes, you'll always get the personalized attention you deserve. You won't be able to find an option in San Francisco that will be able to compete with our fitness camp service.
Our Effective Fitness Camp
The Unite Fitness team understands your need for rest and relaxation while you are at our fitness retreat. Our program is designed to help you feel energized and learn how to live a stress-free life. We are an all-inclusive fitness camp with a variety of programs designed to improve your body and mind. Daily yoga and meditation, private life coaching, one-on-one fitness training, and cooking classes are all a part of our wellness retreat. You will learn how to make major improvements now that can benefit your life for a very long time. Before you leave, we'll provide you with to 4 weeks of workouts, plans, and motivation to maintain your healthy and stress-free way of life.
Unite Fitness: Your Weight Loss Solution for those from San Francisco
Find the best wellness retreat by contacting Unite Fitness. We all have different weight loss or fitness goals, which is why we offer diverse services that can produce results for anyone. For Unite Fitness, it's not just about getting you to complete a selection of new exercises each day; it's about getting rid of bad habits and changing your life for the better. All of the features of our program were created to make this a possibility for our San Francisco guests.
We operate an all-inclusive fitness camp program that includes classes on personalized cooking, healthy eating, and fitness. And it's not over when you leave one of our fitness retreats, we'll still be there for you as you transition back home. It won't be easy, but with Unite Fitness wellness retreat, your weight loss goals are achievable.
About Unite Fitness Retreat
Located in Salt Lake City, Unite Fitness Retreat is inside the newly-remodeled downtown Courtyard Marriott Resort. At our sprawling retreat, you'll find sauna and steam rooms, a swimming pool, executive locker rooms, a cardio cinema, and more of the latest exercise equipment. Your room comes with a 42″ flat screen TV, a personal fridge, free high-speed Internet, and plush linens. But the best things about our retreat are the trainers and programs that will help you lose weight and live a healthier lifestyle.
Why You Should Get Away to Lose Weight
Why should you go to Salt Lake City to attend a weight loss retreat rather than trying options in San Francisco? This is the ideal way to leave everything behind that has led you to unhealthy choices and begin on a new path. Your stay will give you the best of both worlds. We keep groups small to give you personalized attention, yet you'll get everything you need to succeed.
To schedule your trip from San Francisco to Salt Lake City to attend our weight loss retreat, call us now. We have a free shuttle to and from our airport and available travel incentives for out-of-town visitors to our facility.
Our location
Unite Fitness Retreat can be found in the newly-remodeled Courtyard Marriott in Salt Lake City, Utah. We have executive locker rooms, sauna and steam rooms, a cardio cinema, a swimming pool, and other great exercise equipment at our facility. But the most important thing is that you will get the personalized attention needed to help you achieve your weight loss goals.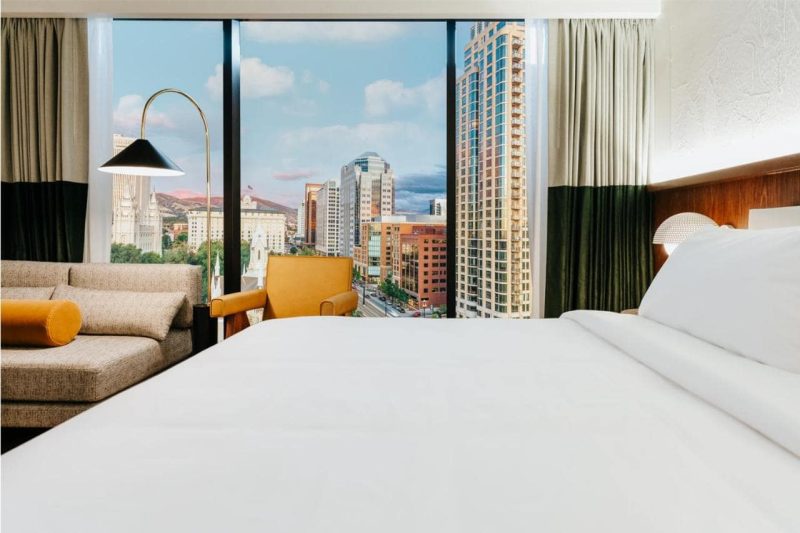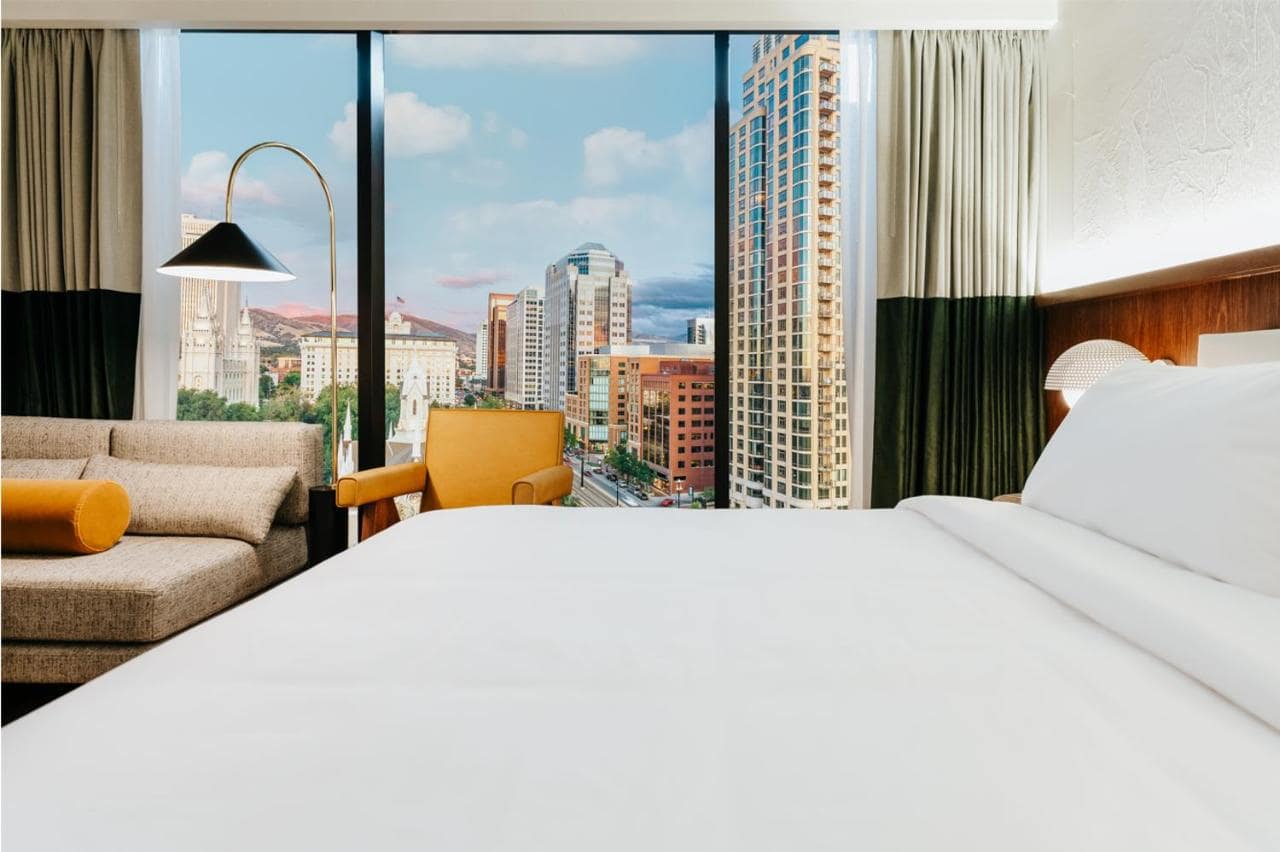 Why Salt Lake City?
Why should you go to Salt Lake City to attend a weight loss retreat rather than pursuing alternatives in San Francisco? There's great power in leaving a location behind that has led to unhealthy habits and taking yourself to a place where you can give your full attention to losing weight. Our fitness retreat places you with a group of people who are going through the same experience while still providing personalized training attention.
We have a complimentary shuttle to and from the airport and travel incentives for facility visitors. To plan your trip from San Francisco to Salt Lake City to attend our weight loss retreat, contact us now.