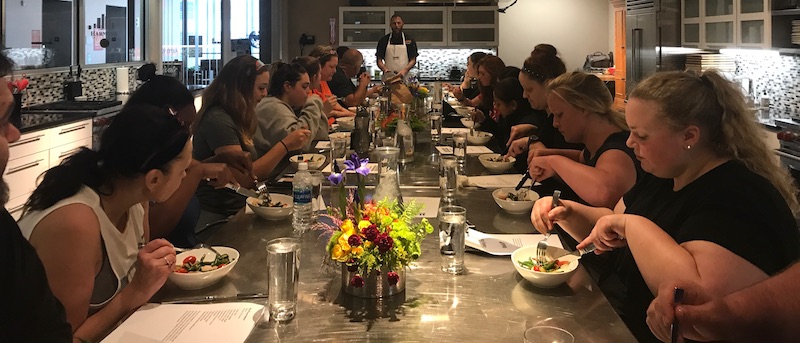 Why Choose Unite Fitness Retreat?
By Unite Fitness Retreat Dietician, Brooke Bouwhuis 
As we step into the new year it's often a time to reflect on goals and changes you are considering. Perhaps you are considering using Unite Fitness Retreat to help you lay a new foundation for the new year. Should you come? Let's just say, you don't want to miss being a part of this adventure.
What is unique about Unite? What sets us apart from other wellness retreats?
Personalized.
We meet you with our experience, patience and encouragement to grow your confidence and help you achieve your weight loss goals. Rotten knees from high school football, a tweaked back or wonky shoulder from that one weird time a long time ago?  Yes, we know it happens and we don't ignore it, we embrace it and teach you what you are capable of.
Each week our group is limited to no more than 16 guestsat a time. Our clients come from different places geographically, physically and mentally. Everyone at camp is working toward improving their fitness regardless of where you begin.
Watch what happens as you push to new levels and gain confidence. You will also burn gobs of calories – creating that deficit needed to lose weight.
Re-Structure.
Wellness is not only about muscle mass, it's both body and mind. The most important muscle you will exercise here at Unite is the one between your ears. We personalize your exercise, but we also personalize what it takes to make changes.
Our life coach and trainers teach you about the power of your mindand expose you to different techniques to explore the WHY behind many of the choices we make. Don't worry, it's nothing off the charts nutso like Jerry Springer, it's mindfulness training, yogaand learning how to love yourself like you love others.
Setting intentions to guide your success for the day, deepening experience and creating connections. Understanding you must feel better about yourself in order to start doing the work to feel better about yourself.  Yep, that's included.
Hands on Nutrition.
Outstanding cooking classeswith meals you will want to re-create at home are included. So are grocery store toursto help better understand the business of a grocery store while ensuring you have the skills to find the best foods for your body.
You will also be taught about nutrition in an open and relaxed environment. Questions are welcome!The topics are on-point and up to date and are as entertaining as they are informative.
The food here is unlike what you will be offered at any other camp. We don't categorize you into a specific caloric range because that is not how you will eat when you get home.  We teach you a pattern of small meals and snacks while helping you truly assess if you need more to eat in order to be satisfied. Guess what else? We provide additional calories if you need them.  Being hangry isn't our game.
Starving you and exercising you to death will result in weight loss.  That is NOT how we get results. It's not our goal. Our goal is for you to leave with healthier eating habits, knowing what a full plate looks like, how eating real food in sensible quantities will make you feel like a champion inside and out.
When you leave you will go home confident and excited!  You will be physically challenged as you learn and experience all types of exercise, but you will also learn how to harness the power of your mind to help you achieve your weight loss goals.
Unite is a wellness camp unlike any other. We meet you where you are and show you what you are capable of.  Come join us for the adventure of a lifetime, that will change you for a lifetime!