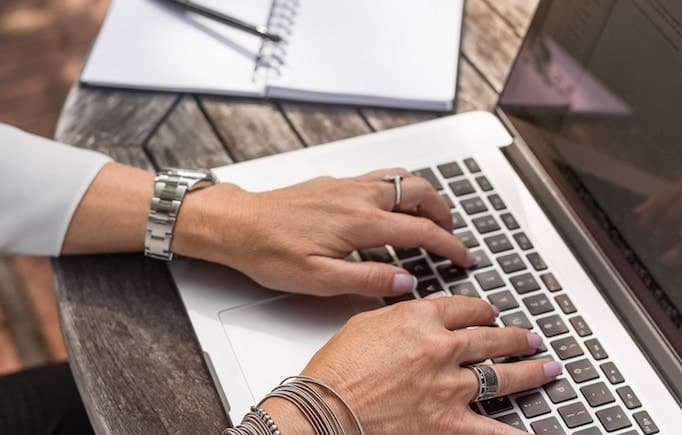 4 Letter P Word
By Unite Fitness Retreat Dietician, Brooke Bouwhuis
PLAN.  That is the 4 letter P word for the day.  This 4 letter word is like all other 4 letter words, they are best used during times of frustration, stress and even anger.
Taking the time for this 4 letter word will make an enormous difference in your life each week.
PLAN – having a plan each week eases frustration, decisions you regret and improves the quality of the food you fuel your body with.
When we don't have a plan for our money, we don't achieve our financial goals.  When we don't have a plan for our food, we don't achieve our health goals.  Even professional event planners have asked for help with meal planning.
Creating a plan is a simple step to creating the time and space for you to continue to improve your health, eat in a way that honors your ethics and personal concerns and it can really save you a lot of money when it slows down how often we grab something when we are out and about.
Here are some simple steps to help you crate a plan that will work for you:
Grab a piece of paper, your favorite cute planner or pull up your favorite app that keeps you organized.
Write down all the comings and goings of your week – meetings where lunch or dinner is provided, nights out with friends, anticipated late nights or packed evenings leaving you short on time, carpools, games, practices, etc – we use a ½ sheet of recycled paper that gets taped to the microwave – our family schedule.
Once you have identified which days you have more time vs less you can decide whether or not it's a crock pot kind of night, a sheet pan/batched meal kind of night or rotisserie chicken and salad kind of night.
Most people are solid on breakfast and it's on autopilot – Identify how many lunches and dinners you need to prepare and plan for the leftovers.
RECIPES – use search terms in Pinterest like "Whole 30 chicken crockpot" or "Paleo sheet pan beef" – using Whole 30 and Paleo along with the cooking method (crock pot, sheet pan, grilled, sautéed, etc) and your protein of choice will pull up gobs of options for your meals.
I also love  www.therealfoodrds.com, gobs of free fabulous recipes where you can filter your recipes by category (dairy free, gluten free, paleo, etc) and then by type (10 ingredients or less, meal prep recipes, slow cooker recipes, etc).
Make a smart shopping list where you categorize on paper where you find those items in the grocery store. Produce, canned items, boxed goods, dairy, frozen – this makes your shopping trip more efficient and less painful.
Once you are home from the grocery store, take an hour or so to prep.  Chop those veggies, make marinades, dressings, portion out protein.  Whatever it takes to make creating your meals easier.
Finally, make sure your meals are satisfying.  Include protein, fat and fiber to slow digestion, improve insulin response and improve weight loss.  If you aren't satisfied with what you are eating your new plan will not last and that plan you created will frustrate you.  That isn't why we make a plan; we make that plan to continue your success.  You've got this!