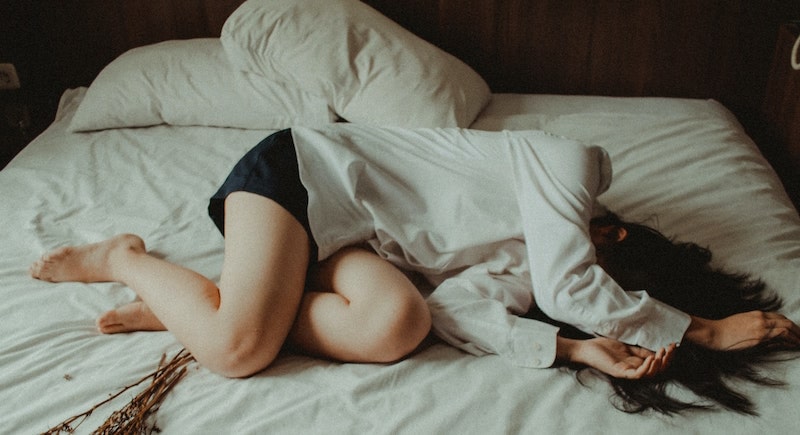 Why am I self-sabotaging and how can I stop?
Current times make it easier than ever to self-sabotage, especially with your weight loss and fitness goals.  All the ingredients are there: Isolation, lots of food, boredom, limited movement, stress, anxiety, loneliness, and depression, out of routine, and lack of motivation.  Have you reverted back to your old eating and lifestyle habits, have you given up on your goals "till this is over?"  If so, you're not alone.  A lot of us are self-medicating which goes hand in hand with self-sabotage.  Folks are drinking more alcohol and eating more "comfort" foods, like sweets, and heavy carbs.  Perhaps, your stress levels are skyrocketing from uncertainty and emotional eating/drinking numbs the anxiety- Even if short lived.  It's a spiral of self-sabotage, the more you eat/drink/sit on the couch, the worse you feel so the cycle continues.  This is the definition of self-sabotage.  But, how do you stop the self-sabotage cycle in times of crisis?
Here are 5 tips for overcoming self-sabotage in times like these:
Be realistic. If you say, "I'm going to exercise 7 days a week, starting now for two hours every day!  I'm going to kill it in my home gym and look bikini ready by the time I can leave my home."  Heck, maybe you can set this type of goal for yourself, but given most gyms are closed, and you'll be doing squats in your living room, it may be hard to attain, which may add more anxiety if you can't reach a lofty goal such as this.  Instead, WRITE DOWN a few realistic goals, like 45 minutes of exercise 3 or 4 times a week.  Hang it on your frig or bathroom mirror.  Maybe add a little love note to yourself, like- "You can do this you sexy babe."
Ditch the crap food.  Yes, we are on house arrest, but that doesn't mean you need to eat poorly.  Stock up on healthy foods and literally donate the stuff that doesn't fit your new "un-sabotaging plan".  Now is the time to plan your meals, pull out the Instant Pot, and cook for yourself at home.  Oh, and maybe delete the meal delivery apps on your phone- Just for now (or maybe forever).  It's too easy to push a button when you're bored/tired/stressed and have french fries delivered on your doorstep.
 Make small, meaningful changes.  Ditch your phone for a while each day, read a book, take a bath, meditate.  Call someone you miss and reconnect. Practice at least ONE RITUAL of self-care each day.  You deserve it.
If you are drinking more alcohol then ever before, realize these quarantine calories do add up to.  If you find yourself drinking daily, make a goal to drink only on the weekend- and in moderation.
Stop thinking negative thoughts (easy right?!), seriously though. If you can change replace your critical inner voice with positive, encouraging thoughts, you can literally change your life.  Realize, this is temporary.  You will rise and you will overcome.
We are ALL in this together, we'll get through it.  If you are interested in attending one of our retreats after the storm passes, we'd love to have you.
Stay Safe,
Christina