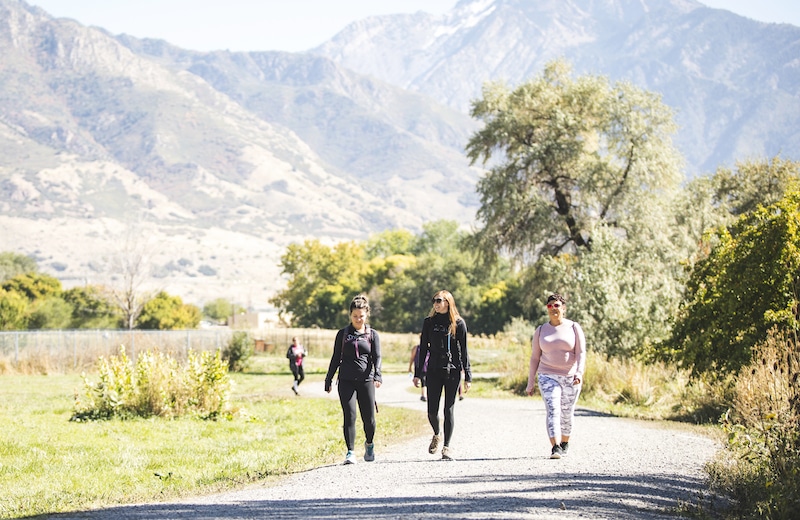 Our Weight Loss Retreat
Are you looking for a weight loss camp in New York or have you considered getting away to get in shape? So many of our guests travel from New York to attend our live-in fitness retreat. Why? Our program is built on effectiveness for all guests and we've discovered to see the best results, it's best to get out of your day-to-day and put yourself in a supportive and structured environment. No matter which side of the equation you are on, Unite Fitness is the most effective place to reach fitness goals and develop a healthier lifestyle, call 866-589-5615 to learn more.
Our all-inclusive weight loss camp includes fitness, stress-management, and healthy eating classes. In addition, we provide private life coaching and relaxation sessions. Each class is specifically designed to improve bad habits and guide you on the path towards a better life.
Reaching Your Weight Loss Goals
To see where you currently stand, we'll begin your program with a complete health and fitness assessment. This is a great way to measure your progress as you arrive from New York and move along through the program. You will learn the relationship between body fat percentage, healthy living, and weight. By the end of your weight loss retreat, you can see exactly how much progress you have made.

Small Group Size, The Big Difference
Unite isn't merely a weight loss camp; it's a wellness retreat. Losing weight isn't the only goal. We want our guests from New York to become healthier from the inside out. This includes learning how to reduce unhealthy habits, find the healthiest food at the store, and avoid triggers which may lead you back to your old lifestyle. The journey towards a new, better lifestyle won't be easy. You'll have to push yourself. But we'll be there to support and guide you through the process. Experience a personalized approach to fitness when you choose Unite Fitness weight loss camp. You won't see more than 18 participants in Unite Fitness classes. Personalized attention will allow us to find the most effective way to help you reach your fitness goals as soon as you can.
Caring, Professional Staff
Low-impact workouts, outdoor recreation, and other forms of exercise are a big part of our weight loss retreat. Variety is healthy and having several different workouts will keep you interested as you reach your fitness goals. These courses are taught by our award-winning staff, who are focused on helping you have a memorable stay.
Our Commitment to Your Long Term Weight Loss Success
Many people who are trying to lose weight are solely thinking about the number of pounds they are shedding. That's not the case here! We want to help you get fit and feel better, not just lose weight. We will help you let go of your unhealthy habits and teach you how to shop better and eat healthier. At Unite Fitness weight loss camp, you will need to work very hard and focus more than you ever have before. Following the steps we provide you can lead to the most rewarding experience of your life!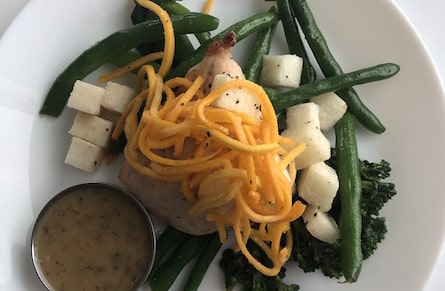 Our Effective Weight Loss Camp
Sometimes you just need to take a break. At Unite Fitness weight loss camp, we take that very seriously. Each day, we want you to feel energized and free from stress. The Unite Fitness weight loss retreat is comprehensive and includes several classes that are focused on your mind and body. These programs include private life coaching, one-on-one fitness training, cooking classes, and daily yoga and meditation. At our weight loss retreat, you will be given the tools needed to live healthy life today and several years in the future. You will be given 4 weeks of workouts, over 60 recipes, and motivation to make sure this happens when you return home to New York.
About Unite Fitness Retreat
Unite Fitness Retreat can be found in the newly built Courtyard Marriott Resort in Salt Lake City. Our urban retreat features a private gym with the latest exercise equipment and a relaxing meditation room & yoga space. Your room includes a 42″ flat screen TV, a personal fridge, free high-speed Internet access, and plush linens. But the best things about our retreat are the trainers and programs that will help you overcome your weight loss challenges.
Why You Should Get Away to Lose Weight
Get out of your day-to-day and the triggers your environment is causing and get into the mountains of Salt Lake City. We'll provide you a safe, structured, and balanced program so you can reach your goals. Our New York guests rave about our "little urban city" and how getting away was the best choice they made.