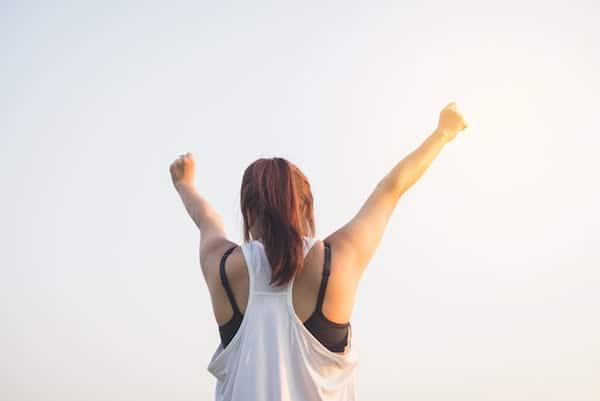 Top 3 Reasons to try a Fitness Vacation in 2018
At Unite Fitness Retreat, we like to MIX it UP!  We keep our exercises fresh and expose our guests to a large variety of workouts, from partner boot camp to water aerobics, boxing to hiking.  It all matters here.  Our hope is for our guests to fall in love with movement and keep moving at home-whatever that looks like.  But, there is much more than just exercise at a fitness vacation, why opt to go on a fitness vacation rather than your typical vacation?  Oh, the reasons are many.  But here are the top few:
1. Let the Experts be Your Guide
Fitness retreats, like Unite Fitness Retreat are run by a team of certified trainers, nutritional chefs, life-coaches, and other wellness professionals with many years of experience. The retreat has been designed for weight loss and fitness all with your well-being in mind. The team will work with you to help reach your personal goals. The structure of activities and programming is left up to the professionals, you don't have to make any plans, simply put, you show up ready to workout, we'll handle the rest.  A fitness vacation where you don't have to be the planner gives you time to focus on YOURSELF.  The professions at Unite Fitness Retreat are with you all the way to gently support and guide you, plus they will provide you with the tools to continue this journey for the long term.
2. Habit Changing Mindfulness
Making life-style changes is not always the easiest task, that's why we get to the core of change though mindfulness training and professional life-coaching.  A fitness vacation can actually become a turning point for you in your life, especially if you are dealing with emotional eating, trauma, stress, relationship issues or addiction.  Taking time for yourself at a fitness vacation really means so much more than just exercising every day.  We also have educational classes, like cooking class, so that the delicious food enjoyed during your stay, can be made when home. Portion control, meal prepping and planning, are other important areas covered within the fitness vacation.
3. You Come Home Recharged, Renewed, and Ready
Fitness vacations give you the much needed opportunity to focus on you and helps you to re-boot and re-charge.  Your body will move better, your skin will glow, your metabolism will have been re-set, detoxified, and running like it should- Even after a week at a fitness vacation.  Having lost weight and gained muscle, you've shown yourself that you can overcome challenges, you leave the fitness vacation feeling strong, motivated and looking your best. You will have had lots of fun along the way, while every day feeling and looking better. You come home feeling truly rested and relaxed and will have created new healthier lifestyle habits that will serve you well for the rest of your life. A fitness vacation can truly be a life transforming experience.
Unite Fitness Retreat Is a Year Round Fitness Vacation
Our retreat is open 365 days a year and the nice part is you can attend your fitness vacation whenever you want.  Every Sunday is a new start date.  You also have flexibility with length of stay, you may stay 6 days up to 24 weeks.  Our average stay is between 2 and 4 weeks.  At Unite, we also do "Pop-Up" Fitness Vacations all over the country.  Our 2018 pop up is in Torrey, Utah, hosted by one of the most amazing trainers EVER, Eliza James!  Dates for this retreat are: September 23rd or September 30, you may stay one week or two.
A Fitness Vacation for Adults Unlike Any Other
If a fitness vacation interests you, please call Unite to learn more: 866-589-5615.   We'd love to welcome you to experience a truly life-changing fitness vacation.