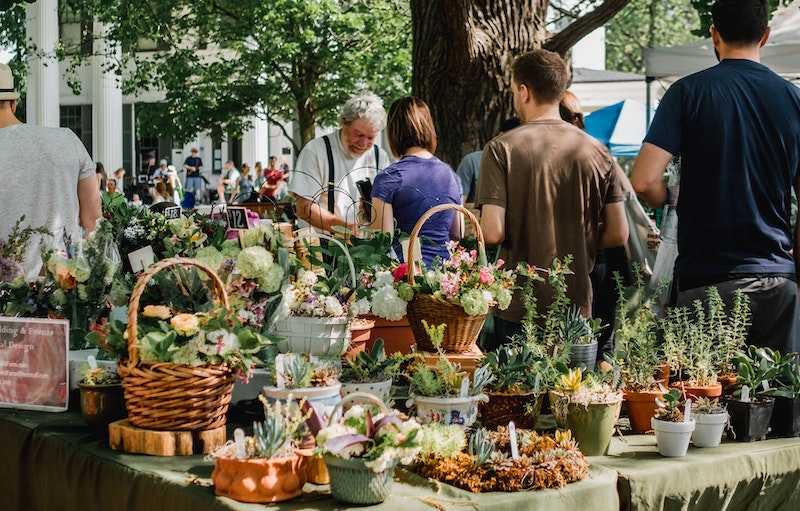 Fitness Retreat Fun-Salt Lake Local Secrets
Come a day or two early to Salt Lake City or stay a day or two later and explore all our awesome city has to offer.  Or, squeeze in some sights while participating in your fitness retreat.  You made it through the labyrinth of the airport, all the way to your hotel, and now you have time to spare?  There is lots of local fun in Salt Lake. From the ever changing modern art to the world famous olympic skating rinks, you'll find something that sparks the tourist in you. Some of these options are even within walking distance of your stay.
Sunday- Park City Silly Market
https://www.parksillysundaymarket.com/
You'll notice that most shops are closed on Sundays because of the local demographic. However you can still head to Park City for a beautiful walk down mainstreet for the Silly Sunday Market. You can expect live music, art, and ethnic food, after a stunning drive through the mountains.
Monday- Concerts at the Vivint arena
https://www.vivintarena.com/
When the Utah Jazz are not playing at the Vivint Arena there is a buffet of concerts you can see. Some artists coming up in August and September include The Killers, Brandy Carlile, The Gorillaz, and Kendrick Lamar. This venue is literally across the street from Unite if you are looking for convenient fun.
Tuesday- Red Butte Gardens
There is always something blooming next to the shady walkways of the Red Butte Gardens. Check out their website ahead of time to grab an affordable ticket and learn the names of some of the plants you'll see.
Wednesday- Wiseguys Comedy Club
https://www.wiseguyscomedy.com/
Around the corner, Wiseguys Comedy has an open mic on Wednesdays if you want to try out the craft for yourself or see up-and-coming comics. You can also get tickets to see folks likeTracy Morgan, Kevin Hart, Kathleen Madigan, and Joe Rogan perform live.
Thursday–Farmers market at Liberty Park
https://www.slcfarmersmarket.org/liberty-market
What's more American than community and food ripened on the vine? On Thursdays you can venture to an eclectic place with eclectic people and sample perfect local produce.
Friday- Salt and Honey Market on 9th and 9th
https://www.saltandhoneymarket.com/
If you love clever souvenirs or stunning gifts, this is the shop for you! All of the items in Salt and Honey are curated or handmade by local artists. In a space organized by color you can try on jewelry made from native stones, find candles with more curves than a baseball, and get inspired by organic cotton textiles.
Saturday-  Utah Museum of Contemporary Art
There was once a banana that ruined modern art for a lot of people but our MoCA is known for approaching controversy with beauty. Their latest exhibit features collage about identity, body positivity handbags, and a video of someone painting themselves into a green screen as a way to explore the inevitability of loss. If you are craving a thoughtful evening, this museum is perfect.
We hope you feel at home in Utah even if you're staying at our fitness retreat for just a week.   Salt Lake has been a special place for the Unite Retreat for a decade now. It was an easy choice.  We think you'll love our city too.