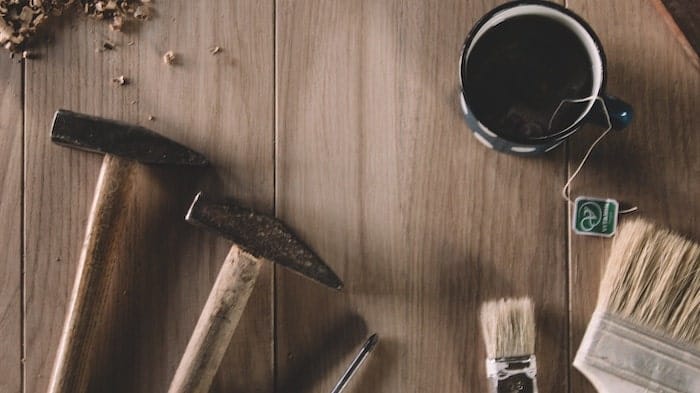 How Attending a Fitness Camp Puts Tools in Your Toolbox
By Unite Fitness Retreat Dietician, Brooke Bouwhuis
Like a computer with too many programs running in the background, sometimes it's best just to shut it down, count to 10 and reboot the system.  After the reboot, your computer runs so much smoother, faster, cleaner.  It is so much less frustrating when the system works the way it used to.
We are all very much like that computer with too much going on in the background.  Our clients arrive when they have had too much, are tired of being tired or are simply looking to get their feet back on the ground and move their body and mind in the same direction.
Life happens in 24-hour days for every single one of us, but it can often seem like life is flying at us too fast, too furiously and with unrelenting force.
At Unite Fitness Retreat, we strive to help you get your bearings and sharpen the tools in your toolbox.
Our exceptional trainers have a deep knowledge of movement and how to modify exercises based on YOUR needs.  We will push you to see past your roadblocks to show you what you can accomplish.  Our trainers LOVE what they do and bring an intense amount of passion and understanding of movement and how it can positively change a person.
Caring life coaches help you ferret through the stuff that blocks your thought process.  Helping guide you as you wade past life's obstacles to help you achieve your goals.
A passionate nutritionist, hello, that's me!  I can help you navigate, understand, and finally "get" what foots to eat.  How much and how often.  Together, we can make a nutrition plan that will work for you for the long term.
That certification you need to move out of a job you hate?  Guess what, our life coaches can break down what it takes on a week by week basis getting you back on track and moving your life in the direction it was intended to move.
Grown men have cried with relief knowing they have the steps outlined in front of them.  Take the reins and go!  You are more than capable but sometimes it takes a little help with the details to get things rolling.
Overwhelmed and scared of food?  Let's break down your personal situation and come up with a plan based on YOUR needs. Whether you live in a small town, huge city, travel often, work 12-hour night-shifts or are caring for so many other people you have forgotten yourself – it's time to make time for you.
Need to know what you can get at the grocery store and keep in the freezer, grab in an airport, cook for one or pack in a lunch?  I have your back.  And we have a blast figuring out what resources you need so you can choose to stay away from the foods that will cost you your health.
Nervous stepping foot in a gym?  We get it.  We are going to show you the ropes, teach you about equipment, show you what to do when you get there.  You will be exposed to so many different classes, heck, you could probably lead a few when you go back home.
The tools you need are the tools we give you based on YOU and what YOU really need.  Come, spend some time with us.  You won't regret what we leave you with!