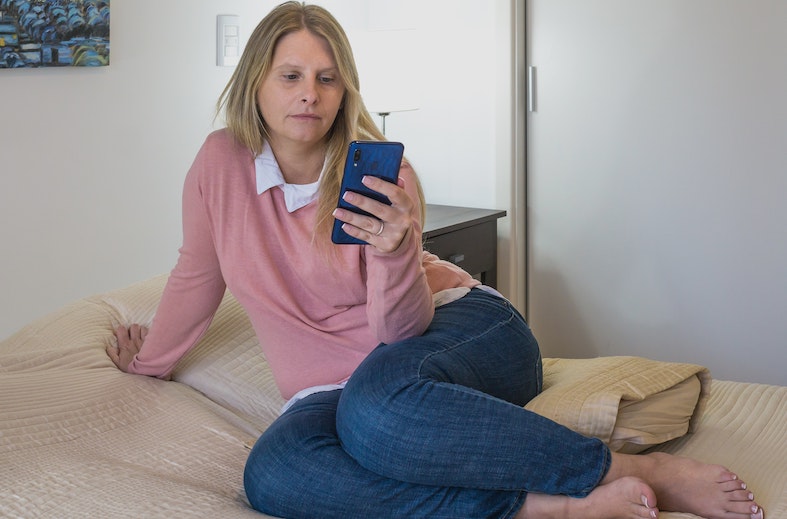 How to Overcome Self-Sabotage during COVID
By Unite Fitness Retreat Dietician, Brooke Bouwhuis, RDN
This year has been stressful, unsettling and flat out weird.  The circumstances surrounding the COVID-19 pandemic are concerning but shouldn't stall us in our tracks.  This post may help if you have found yourself in a bit of a funk, especially if emotional eating is something you turn to in times of stress.
Ever get in a groove where everything just clicks?   Your effort and consistency with exercise, portion control and the ability to say no without feeling deprived or unsatisfied and even a better-balanced ability to say yes to sometimes foods without being out of control.  You feel like a fortress and are super focused but then something changes.
That change feels as out of control as a 5th grader on a sled heading down a double black diamond ski slope not knowing how to stop.  All of the sudden habits and foods that were out of your routine have found their way back in and it's not clear what to do to stop it.
Self-sabotage is real but why do we blow our goals up after working so hard?
First, do you self-sabotage?
It's not about food, it's about our relationship with food.  A diet doesn't fix why we eat emotionally, binge eat, bored eat or stress eat.  Digging into the root cause of our relationship with food is critical.
Does eating this food help me manage my fear?  Fear of success?  It sounds odd but I am getting in my own way of achieving my goals.
Fear of success?  If I lose weight and that career move is still taking too long it's not my weight that is holding me back, its me. The best diet plan in the world won't amount to a hill of beans if you destroy your progress.
If food isn't available to help mask uncomfortable feelings, kind of like losing your invisibility cloak, what do I do with those feelings?
To break the pattern, you have to do some digging into the inner conflict you are facing.  Why would things be worse if you hit your goal?  Give a voice to your fears by talking about them.  When you talk about them actually give them a voice, those fears lose their power.  Challenging those fears help put the control of the situation back in your hands.
What is it you fear about success?  Not being able to go eat ____ with my friends?  At Unite Fitness Retreat, we don't teach absolute deprivation of everything you love to eat in order to see success.  We teach about having a better-balanced relationship with food.
Once of our favorite tools to help change this behavior is an app from Dr Judson Brewer.  It's called "Eat Right Now" and its an app designed to help you identify and stop the habit loop of emotional eating.
Within 28 days their clinical data shows a 40% decrease in emotional eating episodes. That's power! Use code HCP20 for a 20% discount. We don't make any moola off you using this code.  It's a tool to help that we use, trust and love. Give it a shot, it's worth your time!
For other resources, tips, or to make the leap and change your relationship with food (once and for all), give us a call and schedule your fitness retreat, we'd love to welcome you!