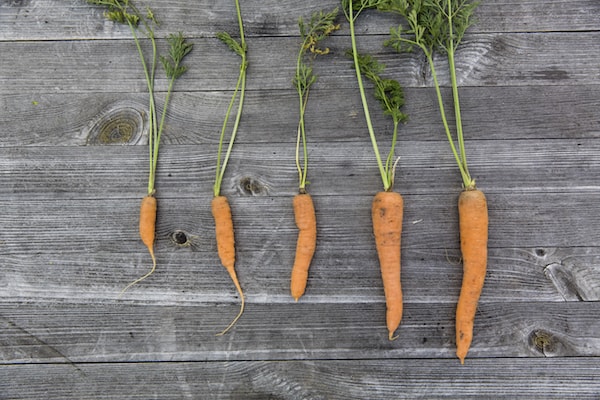 Why Frozen Veggies are AMAZING! + 2 recipes
By Unite Fitness Retreat Nutritionist, Brooke Bouwhuis, RDN
At our weight loss retreat, our chefs use fresh, organic vegetables (locally sourced when possible), but when you don't have a private chef cooking for you and you don't have access to fresh veggies all the time, consider frozen.  Here's why:  Eating a rainbow of produce is critical when working hard as you transform your body. Transforming your body is stressful, not just physically and emotionally but on a cellular level. Eating the rainbow helps give your body the nutrients it needs to support both your mind and your body.
The phytochemicals (plant power) that come from plants are responsible for color, flavor and disease resistance.  These are powerful chemicals that help our body too. They act as antioxidants, enzyme stimulators, some alter hormone production (in a good way), detoxify and bind cancer causing cells and work to keep your immune system strong.
Take glutathione for instance. It's our bodies most potent antioxidant and the liver needs and loves this detoxification nutrient. It's found in broccoli, cauliflower, Brussels sprouts and cabbage.
Carrots are in the carotenoid family and have over 450 different phytochemicals for your body to use and love.
Why is that bag of frozen veggies so awesome?
They don't rot in your veggie crisper if you forget about them or go out of town.
Super convenient. All ready in a bag and cut up. All you have to do is steam or sauté…no washing,  chopping or dicing so it's easier to get a super healthy dinner on the table in no time.
Vitamin and mineral content very similar to fresh simply because they were picked and processed within a day or two. They have superior vitamin and mineral content.
Saves money. Need I say more?
Try something new – riced cauliflower. Its super trendy because it's totally awesome as it's used to replace starchy grains or potatoes.  Low calorie, packed with fiber, vitamins and minerals and antioxidants its easy to add to lots of your dinners.
Easy Skillet Riced Cauliflower: In skillet sauté diced pepper, onion, little bit of ham and a few handfuls of riced cauliflower. When everything is cooked though and soft enough for your liking sprinkle with a little bit of garlic powder. Scramble 2 eggs in same pan and a super killer dinner is ready!  If you make a big batch it is excellent the next day too. 
Green Smoothie (that isn't icky) – 3 cups spinach or kale (both freeze like a charm so you can buy fresh and just put the bag directly in the freezer), ½ banana, ¼ cup pineapple or blueberries, 1 scoop protein powder, blub ( ¼ cup-ish) kefir, ¼ cup water. Place all ingredients in blender and grind until smooth. If you like your smoothies cold, add a few ice cubes too. 3 servings veggies, 1 serving fruit and a whole lot of goodness for your awesome body.  Cheers!